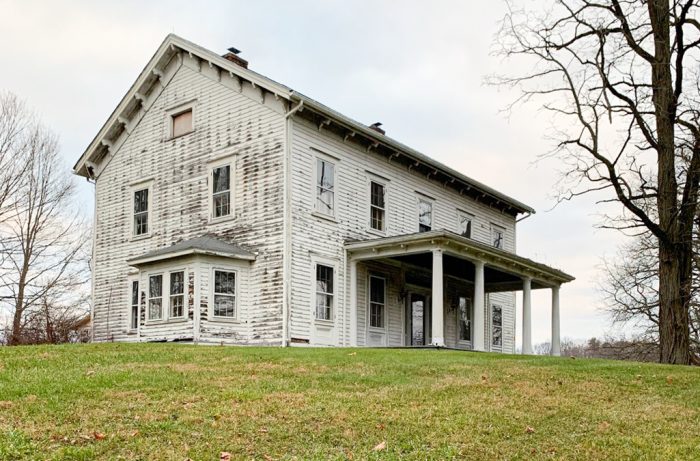 Air-source heat pumps, and particularly ductless minisplits, are becoming the go-to HVAC choice for a growing number of builders and homeowners. Tight, well-insulated houses are especially good candidates because the heating and cooling systems can be relatively simple.
But what about really old houses? Is the case for heat pump technology as compelling there?
That's the question Curtis asks in this recent Q&A post about a 4000-sq.-ft. house dating from the 1850s in New York's Hudson River Valley (climate zone 5b). He aims to reduce the use of fossil fuels as much as possible.
"Since the house needs a full renovation (including a new HVAC system), we were hoping to move over to a fully electric heat pump system," Curtis writes.
The house needs a new roof, including the roof deck, so Curtis can do a substantial retrofit there, with insulation above and below the sheathing. In the basement, he plans on adding 2 in. of spray foam from the floor to the rim joist. Wall cavities, however, won't get nearly the same attention due to historic details on both the interior and exterior of the house. Plus, on much of the first floor, there's brick between the plaster and the exterior siding.
He'll know more about his options once the insulation retrofits are complete and a Manual J calculation has been done. But his HVAC contractor is guessing that he'll need to install backup propane heat, an option that Curtis would like to avoid.
"I'm curious what the thoughts are on being able to heat our house with just heat pumps," Curtis says, "and more generally, what people's experiences are with larger older houses and heat pumps when it comes to comparing expense to efficiency to comfort."
That's where…
Weekly Newsletter
Get building science and energy efficiency advice, plus special offers, in your inbox.
This article is only available to GBA Prime Members
Sign up for a free trial and get instant access to this article as well as GBA's complete library of premium articles and construction details.
Start Free Trial
Already a member? Log in