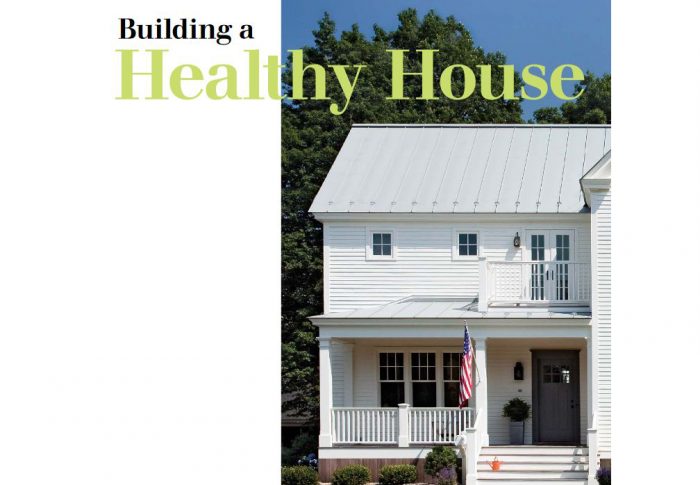 What is "healthy housing"? Scientists don't really know for sure, but that hasn't stopped green builders from making poorly supported claims about "healthy" and "unhealthy" homes. No one really knows which building specifications contribute to the health of building occupants — which is why I have often advised builders to be very cautious about claims that building specifications promote human health.
Of course, physicians and builders have long had fairly good data on which toxins to avoid. The list includes lead, asbestos, tobacco smoke, and most types of insecticides. There are a few other substances, including formaldehyde and radon, which are so toxic that their levels must be kept low, even when it's impossible to entirely eliminate them from the indoor environment.
Beyond basic advice about avoiding obvious toxins, experts have few examples of building specifications that lead to improved occupant health.
That said, in recent years tantalizing clues on the links between human health and housing specifications are starting to trickle in — not enough to make firm statements, but enough to pique the interest of "healthy house" researchers.
Many of these studies look for improved health outcomes in occupants of homes that have recently received energy-efficiency improvements. Most, but not all, of these studies depend on occupants' self-reported assessments of symptoms rather than objective criteria like the number of hospital visits.
Moreover, with most of the studies that look into "healthy housing," it's impossible to know which retrofit measures (out of any particular package of implemented measures) were responsible for reported improvements in occupant health.
The best data on health improvements are for families that include someone with asthma. For families without any asthmatics, however, data are sparse.
Healthy house claims
At the recent Better Buildings By Design conference in Burlington, Vermont, the keynote address was…
Weekly Newsletter
Get building science and energy efficiency advice, plus special offers, in your inbox.
This article is only available to GBA Prime Members
Sign up for a free trial and get instant access to this article as well as GBA's complete library of premium articles and construction details.
Start Free Trial
Already a member? Log in