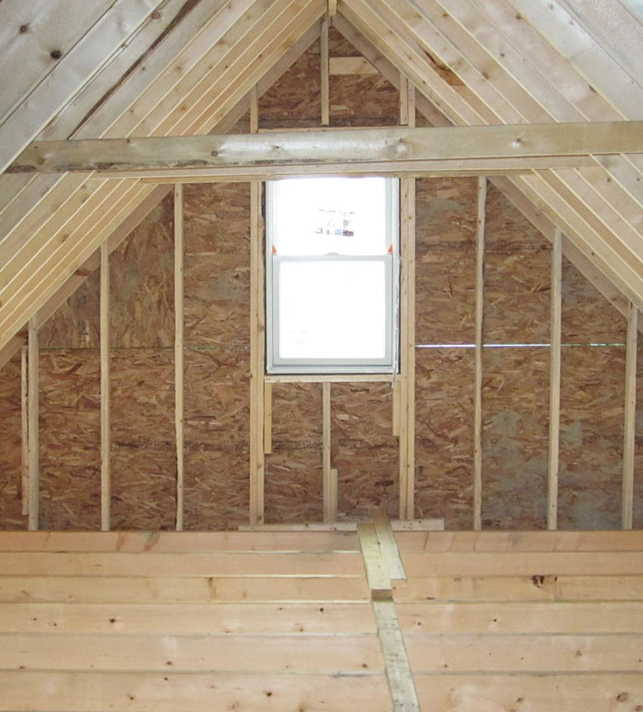 Maybe you are building a new home with an unconditioned vented attic. The house is framed, sheathed, and roofed. The drywall contractors have finished their work, so now you're ready to insulate the attic floor.
If you are an owner-builder, this may be the first time you've done this. So what do you need to know?
Air sealing comes first
Although it's common to talk about installing insulation on "the attic floor," most attics don't really have a floor. They have floor joists (or the bottom chords of roof trusses) with drywall below. When you are in the attic, you're usually stepping carefully on top of the floor joists, looking down at the back side of the drywall ceiling.
You'll be installing insulation on top of this drywall ceiling. (In some high-performance homes, builders install OSB rather than drywall in this location, and then install a service chase below the OSB. If you're insulating the attic, however, it doesn't matter very much whether there is a drywall ceiling below or an OSB ceiling below.)
If you care about energy performance, now is probably a good time for a blower-door test. You certainly can't insulate your attic until you've finished your air sealing work — once the insulation is installed, tracking down air leaks is a real pain.
In most cases, air-sealing workers enter the attic after the drywall is installed, and seal the obvious leaks. The blower-door test occurs after this work is done. On the day of the blower-door test, it's a good idea to have a few people on site, equipped with caulk, tape, and canned spray foam, so that any unexpected leaks discovered during the blower-door test can be quickly corrected.
Inspect the attic
So you are…
Weekly Newsletter
Get building science and energy efficiency advice, plus special offers, in your inbox.
This article is only available to GBA Prime Members
Sign up for a free trial and get instant access to this article as well as GBA's complete library of premium articles and construction details.
Start Free Trial
Already a member? Log in