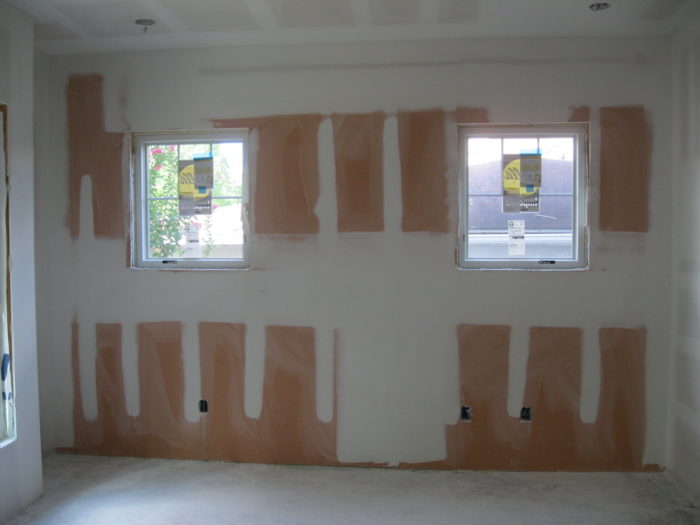 Offering your client small upgrades that have tangible green benefits for them (and profit opportunities for you) always makes sense. And when your business is not as strong as you would like, it becomes even more imperative that you not let these opportunities slip away.
Here are two of my favorite easy-to-sell small upgrades that can improve the performance of your home and make you extra money to boot.
QuietRock
Install QuietRock in lieu of typical drywall wherever you want to keep out noise. The master bedroom is a great place to start, because we all want to have a quiet room to sleep in at the day of the day.
Look at your exterior walls to see if they are adjacent to a basketball hoop, a garage band, your air conditioning unit (or the neighbors' unit), and install QuietRock on that one wall. It will simply make a huge difference.
Your labor costs to install it will be the same as regular drywall, but you should earn a good mark-up on the increased cost of the product. We have always applied a flat rate charge of $200-$400 (depending on the size of the area) on top of the additional materials cost. Not a lot of money to the client, but a little extra profit for you and a whole lot of benefit!
Factory Primed Wood Window Frames
Boy, if this won't save you a ton of time and hassle in the field, then nothing will. Do you prefer for your painters to prime the wood frames on site, or do you prefer installing factory-primed windows? And what costs more — the $25 to $45 upcharge per window from the window company or the $75 to $100 charge from your painter?
And with all due respect, who does a higher quality job applying the primer, in all the nooks and crannies, with no primer on the hardware? Of course, the factory-applied primer saves you time in the field, is a higher quality application, and costs you less. You should explain those benefits to the client and mark that line item up accordingly (100%) in your window package.
Oh yeah, what makes factory primed windows green? Well, many programs recognize components that do not require finishing in the field are green because finishing processes at the factory are more resource-efficient and it is easier to reduce and capture the overspray. Also, exposing your painters in the field to primers can be a health risk, and you have responsibility for dealing with the overspray and solvents used to clean their equipment.
So don't forget, like in baseball where you can swing for the fences or remember the basics and play small ball: the same goes for residential construction. You may occasionally make a lot of money upgrading a roof, insulation, or appliance package. But you have to be able to play small ball as well — and that means understanding the value and having the skill to sell the small basic upgrades that the client will understand and see benefit in purchasing.
Weekly Newsletter
Get building science and energy efficiency advice, plus special offers, in your inbox.