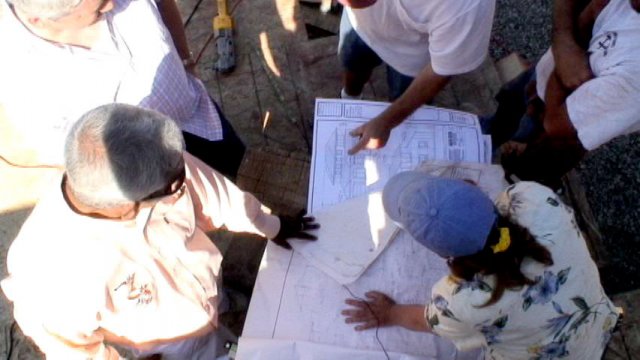 Before you commit to the time and energy required to put together a complete management system for your trade contractors, you may want to know what you will ultimately get out of it. A good system will help you get more consistent, high quality work, reduce confusion and problems, help new trade contractors get up to speed quickly, improve your back office operations, and avoid confusion throughout the company. Sound interesting?
Still doubtful? Look around you
If you have any doubts about the value of systems and procedures, look at any well-run large corporation to see how well they can work. Most airlines get their planes loaded and on their way (relatively) quickly and safely. Manufacturers can only produce consistent, high quality products with tight procedures. You may not like fast food, but you have to admire the consistency with which McDonalds and their competitors crank out burgers, fries, and the like. There is no reason that a small construction company can't take advantage of similar methods to produce consistent, profitable work.
So what does it take to create a trade contractor management program for your company? It takes a plan, commitment from the top, time, and energy. Skip any one of these and you will waste time and not get very far.
Most small contractors don't have the time to set aside to work on creating management systems – they're too busy with their day-to-day work. Those that can carve out time to put a good system together are quickly rewarded with more time on their hands and better, more consistent work in the field. You will need to dedicate time and energy to your program, creating more short-term stress, but it when you break through to the other side the results will be worth the effort.
Trade contractor management system components
My system included each of the following parts. You probably have some in place already, you may decide rename, change or combine some, but you will need each of them, in one form or another to be successful.
General Agreement: Your annual signed contract with your trade contractors that covers all work they do for you
Project Agreement or Subcontract: Your written, signed contract for each project
Control Documents: Management checklists used to inspect, sign off on completed work, and issue payments
Project Documents: Project specific plans and specification
Written Procedures: Simple, easily understood, publicly available written steps everyone follows to comply with your system
The rest of this series will cover the details of each of these, how to create them for your company, and smoothly implement them for long-term success with your trade contractors. Stay tuned.
If you just can't wait to get started on your own trade contractor management program, GBA Pro members can download the full set of checklists here. If you are not a GBA Pro member, and do not want to become one, you can go to my website and buy the full set of checklists. The set includes 26 individual checklists for most standard residential construction trades in Excel format along with a suggested procedure. You can personalize and edit each page as you see fit.
Click here to read the previous article in this series
Weekly Newsletter
Get building science and energy efficiency advice, plus special offers, in your inbox.