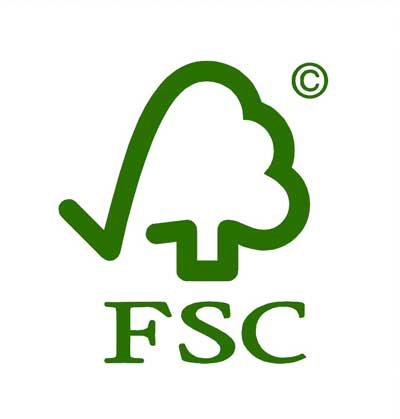 A bill working its way through the North Carolina state legislature would prevent officials from seeking LEED certification for state government buildings because the green-rating system doesn't give enough credit for using North Carolina lumber products.
According to an article at newsobserver.com, the state's lumber industry doesn't bid on many state construction projects because the vast majority of North Carolina's timberland is not certified by the Forest Stewardship Council, the only sustainable forest program mentioned specifically in LEED guidelines.
Of the 1.4 million acres of timber, 98% is covered by forestry programs not recognized specifically in LEED rules while 0.7%, or 10,455 acres, meets FSC standards.
House Bill 628 requires that any green certification the state seeks for government buildings recognize multiple forestry standards, not just the one accepted by LEED. It also prohibits the state from using any green-rating system not developed and approved by the American National Standards Institute, which LEED is not.
The measure, which would have no effect on private sector projects, cleared the House this week and was headed to the Senate.
---
RELATED ARTICLES
---
Florida Bill a 'Backlash' Against LEED RulesUSGBC's Wood-Certification KerfuffleSustainable Forestry Initiative Accused of GreenwashingFSC-Certified Wood Framing LumberAre FSC and LEED Killing American Jobs?
---
ANDREA LEMON'S HAIKU
---
Can't decide betweenFSC and SFI?Just build out of rocks.(From "Green Building Haikus")
---
A battle over who certifies lumber
"LEED creates incentives to import foreign wood and also ignores wood grown within our own borders," said Michele Presnell, the bill's sponsor.
The measure has been endorsed by Weyerhaeuser Corp. and the N.C. Forestry Association. Opponents include the U.S. Green Building Council (USGBC), which develops LEED standards, and Nucor Corp., a steel producer based in Charlotte that benefits from LEED's promotion of building materials that contain recycled content.
LEED rules do give credit for lumber harvested within 500 miles of a building site. However, the "Environmentally Preferable Products" section specifically mentions only FSC-certified lumber and not material recognized by other programs, such as the Sustainable Forestry Initiative or the American Tree Farm System. This means projects can potentially win more points by using FSC-certified lumber than for materials recognized by other forestry programs.
But assertions that LEED rules don't credit local materials rankles U.S. Green Building Council Policy Director Lane Burt.
"It's a piece of misinformation that's been propagated in North Carolina and a few other places that LEED somehow disadvantages local products when in fact that's absurd," he said in a telephone interview. "The LEED language encourages all local products. What we won't do, which is what's demanded by the folks who support the North Carolina legislation, is reference all forestry certifications equally.
"But the fact of the matter is we don't reference them equally because they're not equal."
Laura Deaton Klauke, programs director for the N.C.chapter of the USGBC, told newsobserver.com that the FSC is stricter on clear-cutting, and the use of both herbicides and pesticides than either the Sustainable Forestry Initiative or the American Tree Farm System. Burt says that assessment is a fair summary of the USGBC positions.
New LEED rules will give more local credit
Burt said work has been underway for more than three years on the next version of LEED. Forestry has been a "very thorny issue," he said, and rules that will be voted on June 1 will add a "multiplier" for locally sourced products.
"Instead of having a single credit for local materials, in multiple credits that involve materials selection if you use local there's a multiplier for how much credit you can take for it," he said. "We're trying to encourage it even further." Other changes also would benefit local wood products producers.
Even under existing rules, however, Burt says, LEED doesn't seek to challenge the right of state legislatures to require use of products made within their states.
"If this were really about encouraging local products or even encouraging local North Carolina timber," he said, "why wouldn't the legislature just require the use of local timber vs. taking these sorts of different political threats to USGBC to get them to change the rating system.
"We're certainly not in opposition to states' rights to require the use of [their] own products."
Timber battle in several states
North Carolina is just the latest state in which the battle over timber harvesting certification and LEED certification is being played out.
Legislation in Florida to take effect later this year loosens rules on the choice of a green rating system for state buildings, while governors in both Maine and Georgia have issued executive orders that prohibit LEED certification for state office buildings. In Alabama, legislation to make LEED standards illegal for the construction and renovation of public buildings is moving forward, according to a report in the Alabama Conservationist.
Similar efforts also have popped up in South Carolina and Oregon.
"This exclusion of other credible certification programs displays LEED's shortcomings and ignores the development of the green building movement and other responsible land management approaches," Bruce Hanna, co-speaker of the Oregon House, wrote last October. "Sustainability isn't just about the environment," he added, "communities need to be sustainable too."
Burt says the "very coordinated attempt" by part of the timber industry to alter LEED rules has been led by the Sustainable Forestry Initiative. The tussle between FSC and SFI has a long history, as Richard Defendorf explained in a 2011 news report.
'No coordinated effort' to unseat LEED
Nadine Block, vice president for government affairs at SFI, says land owners, manufacturers and state agencies are among those concerned about the USGBC's "discrimination" against non-FSC forestry standards, but SFI is not waging a coordinated effort against LEED.
"I think really what we're seeing is a bit more of a grassroots effort that's coming up in various states where the concern is simply that the use of LEED, while it's done a number of positive things for the development of sustainable building design, is failing on the wood issue, in particular in its treatment of several forest certification standards," she said.
SFI, she said, is a member of the USGBC and has been "directly engaged" with the organization on the forestry issue, actively advocating for the recognition of other certification programs, including SFI.
SFI, however, is not paying for lobbying efforts directed against LEED, she said.
No explanation from USGBC
Asked why she thought the Green Building Council was unwilling to include SFI in the LEED standards, Block said:
"We've been asking that same question of the USGBC ourselves and have not to date gotten a satisfactory answer on that. We have encouraged them to be more transparent on what it would take for the SFI standard to be recognized, what are they not seeing in the SFI standard that they would need to see in order for us to be recognized, and we haven't gotten that answer."
Opposition to the use of the LEED standard for public projects really amounts to a concern over jobs, she said.
"What's really resonating in different states, what we're seeing, is an overriding concern about the use of green building rating systems and the impact it might have on the forests in those states, the products produced in those states, and how it impacts the jobs and communities in those states," she said.
Weekly Newsletter
Get building science and energy efficiency advice, plus special offers, in your inbox.