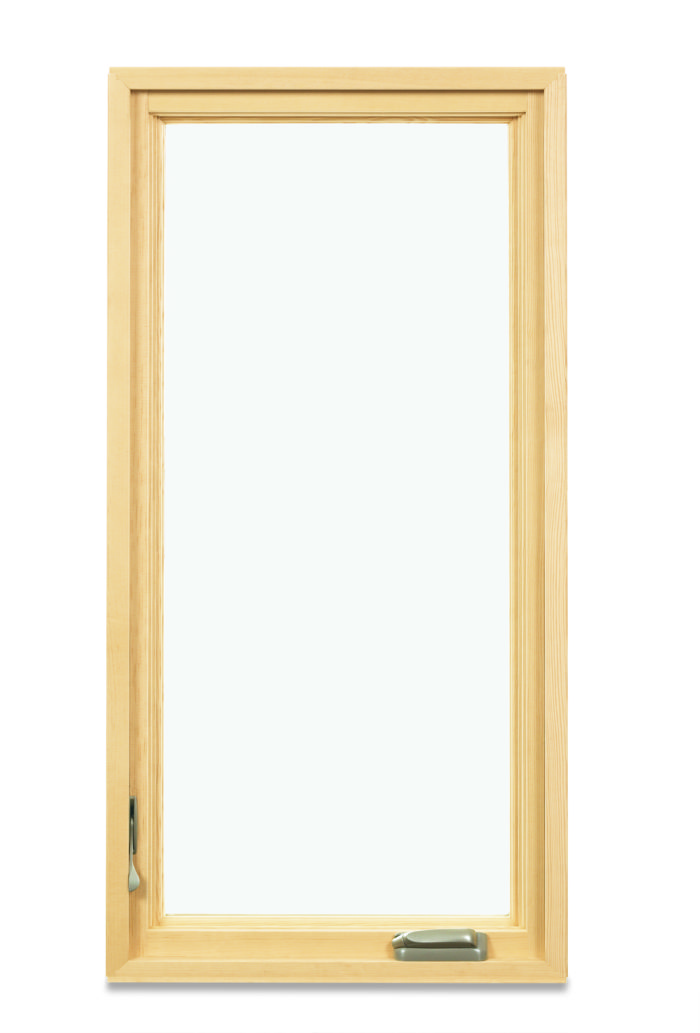 Minnesota-based Marvin Windows and Doors expects to win certification shortly for a line of high-performance windows from both the Passive House Institute US (PHIUS) and the Passivhaus Institut in Europe, allowing builders here to cut lead times for certified windows to as little as six weeks.
Marvin would join Alpen High Performance Products of Boulder, Colo., as the only U.S.-based suppliers of certified windows. Alpen, which announced completion of its certification process in April, makes its window frames from fiberglass and reports U-factors as low as 0.128.
There are a number of European manufacturers, but windows are expensive and lead times can be long.
Marvin, a Warroad, Minn., company, announced it would offer a "wide range" of wood windows made in the U.S. that would come with the Passive House stamp of approval. The windows will obtain the necessary low U-factors by the use of two glass panes and multiple plastic films. The windows will incorporate both imported and domestic hardware.
"Marvin's R&D and manufacturing teams have achieved what had been considered impossible by many in the industry: delivering American-made windows that meet Passive Building standards while maintaining the highest levels of beauty, style and construction," the company said. "Passive Building certification from both U.S. and European bodies is pending."
Mike Laufman, senior manager of Marvin Signature Services, said "architects and homeowners will be able to specify any design feature — even large expanses of glass — using windows that look like our regular product lines yet meet the strictest standards of Passive Building."
"Because our products are built here, Marvin can offer builders a shorter lead time than international manufacturers," marketing director Christine Marvin said in a written statement. "And our extensive independent dealer network means we can support the project from the time it's drawn up until after installation."
Marvin says pricing on its certified windows would be competitive with European units.
Windows will use Heat Mirror glazing
Marvin's Passive Building windows will use quad-glazing Heat Mirror products. The high-performance assemblies consist of thin films suspended between panes of glass along with inert gas fills to achieve very low U-factors. The glazing will include three separate insulating cavities with insulating gas-fill options.
Unrelated specifically to Passivhaus, window performance is tested by the National Fenestration Rating Council, which posts results at its web site. The U-factor and the solar heat gain coefficient (SHGC) of windows are among the results that designers check before specifying windows.
Marvin says testing on windows using Heat Mirror glazing isn't finished, so results are incomplete. One unit with Heat Mirror glazing, however, has a U-factor of 0.18 and a SHGC of between 0.14 and 0.24, which Marvin says makes it suitable for Passivhaus construction in the South where low solar heat gain is preferable.
Using certified windows easier for builders
As GreenBuildingAdvisor Martin Holladay explains in a blog on the topic, builders trying to meet the Passivhaus performance standard can use any window they like. But using certified windows makes it easier for builders to obtain crucial data used in energy modeling software called Passive House Planning Package (PHPP).
Until now, no North American manufacturer had made the effort to seek Passivhaus certification, and as a result European windows have taken on a "mystical aura," Holladay writes.
"German and Austrian windows cost an arm and a leg; but they have hefty triple glazing and triple weatherstripping, and they close like a bank vault," he wrote.
Weekly Newsletter
Get building science and energy efficiency advice, plus special offers, in your inbox.