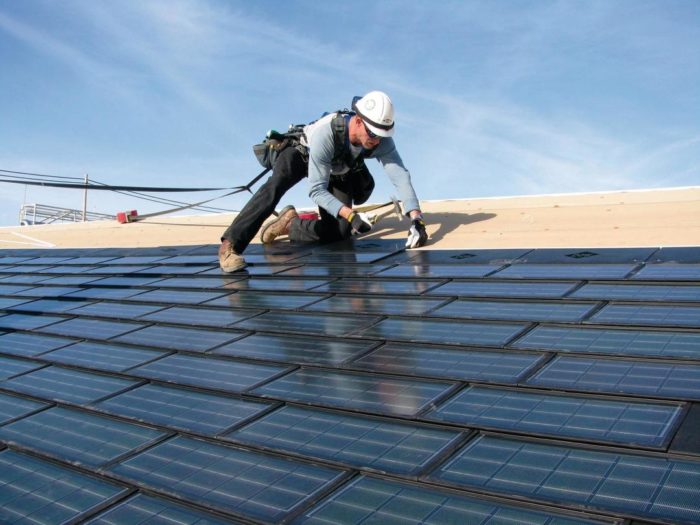 My folder of interesting new building products is getting thick, so it's time for another new product roundup. I'll review three brands of photovoltaic roofing designed to integrate with asphalt shingle roofs. I'll also discuss several new types of insulation: a new type of rigid foam, batts made from plastic fibers, and batts made from hemp.
I recently discovered two manufacturers with similar names: one in Maine (Wasco Skylights) that makes high-performance triple-glazed skylights, and another in Wisconsin (Wasco Windows) that makes high-performance triple-glazed windows. Finally, I'll describe a handy device for energy raters who perform duct leakage tests.
Powerhouse PV Shingles from Dow
Dow Building Solutions is selling thin-film photovoltaic (PV) modules designed to be integrated with an asphalt shingle roof. Called Powerhouse Solar Shingles, the PV modules use thin-film (copper indium gallium selenide) cells made by Global Solar. Because the PV shingles don't have to be mounted on an aluminum rack that sits on top of the roofing — the Powerhouse shingles are roofing — the resulting PV array is inconspicuous.
The shingles must be hand-nailed by installers who have been trained by Dow; no nail guns are allowed. Each shingle is designed to plug into the adjacent shingle, minimizing wiring connections. All wiring penetrations are covered by the shingles.
For now, Powerhouse shingles are only available in Colorado; Dow hopes to expand the geographical reach of its distribution network in the future. Although Dow hasn't released pricing information, it's safe to say that these shingles are less efficient and more expensive than conventional PV modules. The efficiency of Powerhouse shingles is only 12%, while conventional crystalline PV modules have efficiencies of 18% or more. That's why Powerhouse shingles need a larger area for the same electrical output as a comparable array of conventional PV…
Weekly Newsletter
Get building science and energy efficiency advice, plus special offers, in your inbox.
This article is only available to GBA Prime Members
Sign up for a free trial and get instant access to this article as well as GBA's complete library of premium articles and construction details.
Start Free Trial
Already a member? Log in