Passivhaus-certified buildings are a rarity in North America. Many designers and builders, as well as prospective homeowners, have never had a chance to see one.
That's a problem the North American Passive House Network (NAPHN) would like to fix with its participation in the upcoming International Passive House Days, November 13 through 15, 2015. Dozens of Passivhaus buildings in the U.S. and Canada will be open for tours, giving people a chance to see what these extremely energy-efficient designs look and feel like.
And if you happen to be in Europe on those dates, the opportunities for taking a tour of a Passivhaus building will be far richer.
A partial listing of participating properties can be found in a database maintained by the Passivhaus Institut. This is an international list that includes a dozen U.S. houses in California, New York, Minnesota, and Oregon. Each entry includes information about the house, when tours will take place, and who to contact for more information.
Special events in three regions
NAPHN's regional affiliates have planned special events in California, Maine, and Ottawa.
In California, a "PedalHaus Tour" is planned for Saturday, November 14. This is a bicycle tour of five buildings in Palo Alto, coinciding with the Building Carbon Zero California conference the day before. Registration is required. Conference attendees can pedal for free; it's $20 for the general public. The tour will include the first Passivhaus office building in the state, a renovation and a few Passivhaus homes.
PassivhausMAINE hosts its annual fall forum on November 12 and 13 in Portland to coincide with Passive House Days. This year's topic is "Economic Implications of Sustainable Building Practices in Maine." A free evening seminar focused on making Passivhaus techniques affordable will be followed the next morning by a discussion called "The Power of Commercial Passive House." (You'll need a ticket to get into that one.) Details are posted at the organization's website.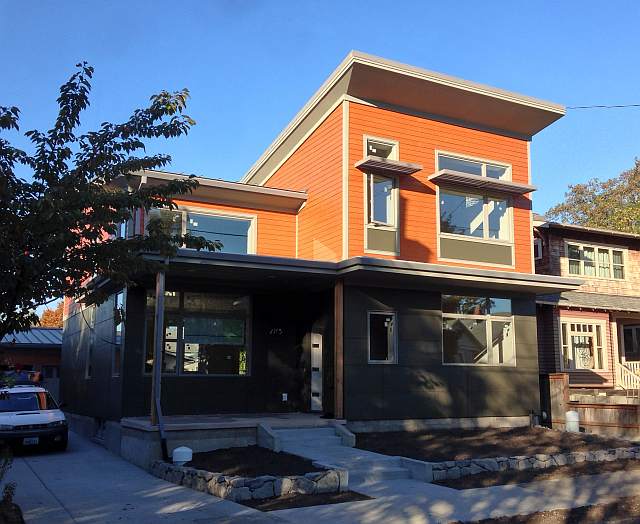 New York Passive House says that 25 different Passivhaus buildings will be opened across New York State, with other projects available for tours in both New Jersey and Connecticut. The largest cluster of Passivhaus structures in the state, seven buildings, is located in Brooklyn. The group said it would post information about participating properties shortly at the NYPH website.
On the West Coast, Passive House Northwest says that it will post the list of projects and open house times on its website. Two houses in Portland, Oregon, are planning open houses. The properties are included in the Passivhaus Institut directory, noted with a red tab.
Events in Canada
CanPHI-West is coordinating open houses in British Columbia, Ontario, Quebec, and Saskatchewan. Details are posted at the organization's website.
Two properties will be open in New Brunswick, Canada, including the Naugler House in Douglas, the first Passivhaus project in the province and the first in Canada to be heated through its HRV system. In Penniac, a project called the Romanian Castle will be open for guided tours from 11:00 until 3:00. The house, awaiting final certification, shares the Canadian record for low air infiltration (0.18 air changes per hour at 50 pascals) with the Naugler House.
In Ottawa, Ottawa Salus said it is organizing construction site tours of Salus Clementine, a 42-unit affordable housing project that would be the first light steel Passivhaus construction in North America, according to organizers. Events are planned on Friday, November 13, and Saturday. They include technical presentations about the building's envelope and lectures on ventilation, heating and air conditioning. Details and registration information can be found here.
There are five properties on the list in Montreal, including two that are under construction and a multifamily row house built in 1885. Specifics about the project tours were to be posted at the website of MaisonPassiveQuebec.