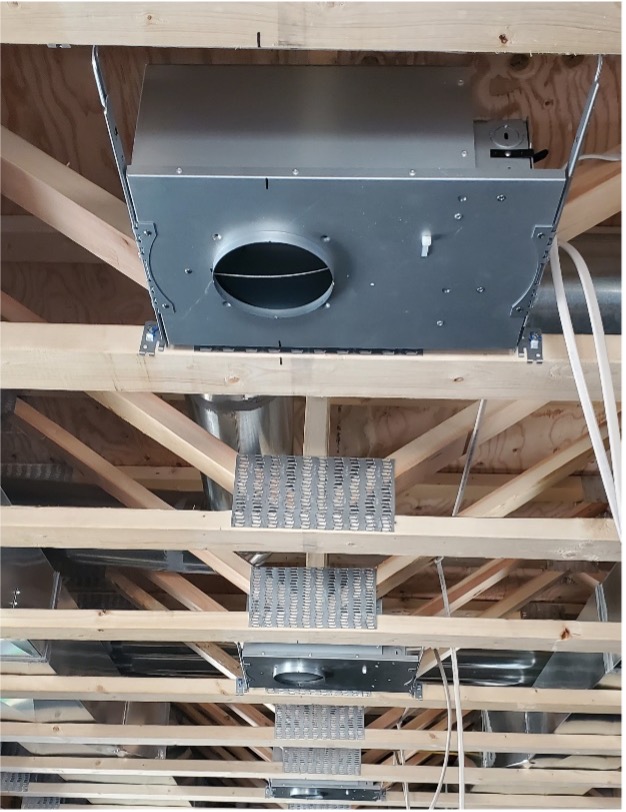 I've been on a few energy audits and assessments where the homes were built or remodeled in the late 1990s and early 2000s. Electricians working in those times were installing the traditional recessed light fixtures, also known as recessed cans or pot lights. Generally, this type of lighting fixture doesn't have any issues when installed inside the air and thermal boundaries of the building envelope. But it can be problematic when the can lights end up displacing insulation and interrupting the continuity of the air control layer. In this post, I'll discuss the challenges with this type of lighting and share ways to improve the performance of a home that has existing recessed cans.

Recessed lighting was first used in commercial contexts in the 1940s. It quickly transitioned to the residential market and is still widely used. Today's can lights are required to have labeling that identifies whether they can be in direct contact with insulation; this rating is denoted "IC" for insulation contact, and a label will be found on the fixture housing. Non-IC-rated recessed light fixtures are required to maintain a 3-in. clearance to all insulation. IC-rated fixtures contain a temperature sensor or thermal overload that will interrupt power to the light bulb should the temperature rise above a safe level.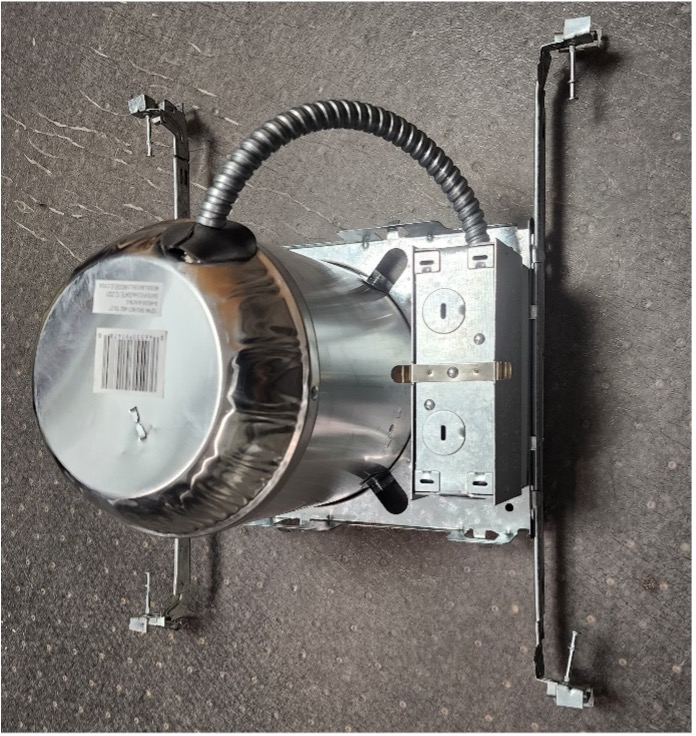 The traditional recessed light fixture has some sort of mounting bracket, like the one in the above photo. Often these brackets are adjustable so that they can be installed in 16- or 24-in.-center framing. They also contain a junction box, where the household wiring is terminated. Junction boxes are required by code to remain accessible. This is accomplished in a…
Weekly Newsletter
Get building science and energy efficiency advice, plus special offers, in your inbox.
This article is only available to GBA Prime Members
Sign up for a free trial and get instant access to this article as well as GBA's complete library of premium articles and construction details.
Start Free Trial
Already a member? Log in