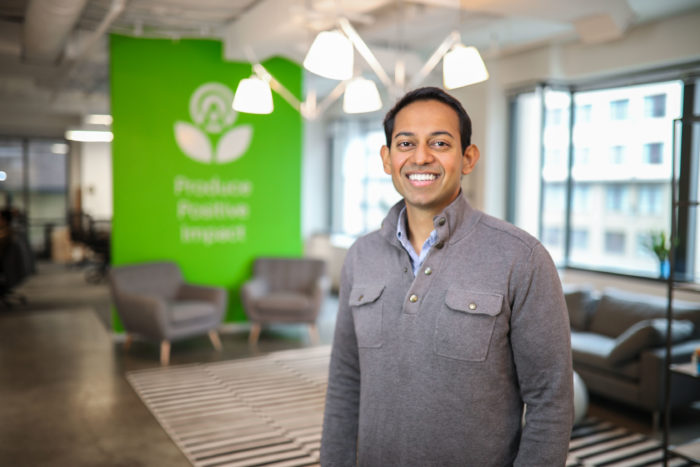 Amazon and renewable energy broker Arcadia Power have joined forces to offer homeowners a package that includes web-enabled devices designed to save energy plus a source of renewable energy.
The two are partnering on the "Home Efficiency Bundle."  The package of services includes the installation of smart devices, such as the Ecobee thermostat and the Amazon Echo Dot, and a switch to Arcadia Power's source of clean energy.
Customers pay nothing for the installation of the wi-fi gadgets by an Amazon tech. A monthly fee of $20 or $36, depending on which bundle of equipment they choose, is added to the the electricity bill from Arcadia for a term of 36 months.
In an article about the new offering, Business Insider described the arrangement as a way for Amazon to get its Alexa technology into more homes while heading off competition from rival Google.
The basic package includes the Ecobee thermostat, three smart LED bulbs, an Amazon Dot, and four wi-fi connected electrical receptacles. The upgraded  bundle adds a Ring doorbell and swaps an Amazon Show for the Dot.
The Echo Dot is a voice-controlled speaker that can play music, answer questions, or check the weather, according to Amazon's website. The Echo Show is an upgraded version with a 10-inch screen for watching videos and TV shows.
Ecobee can use local weather data to regulate home heating and cooling systems with potential savings of 23% a year, Arcadia claims. The thermostat also can send alerts in the event the HVAC system malfunctions. Wi-fi enabled plugs can be used to turn things on and off remotely.
Tapping into the renewables market
Kiran Bhatraju, who grew up in eastern Kentucky coal country, founded Arcadia Power in 2014 as a way of offering customers the best possible price on renewable energy, according to an article in Forbes earlier this year.
Once customers are connected to Arcadia, they are assured of getting 50% of their electricity from renewable sources, mainly wind, with the option of signing up for a variety of other clean power sources, such as community solar or 100% wind energy.
It took Arcadia years to build a system connecting the company with utilities around the country. It now has more than 80,000 members and deals with 100 utilities representing all 50 states. Last year, Arcadia reached the "tipping point" where it had enough of a customer base to negotiate lower prices for clean power, with rates often running 10% to 25% less than standard utility offerings, Forbes said.
Bhatraju said that rising demand for clean power could stretch sources of renewable energy that are currently available, but at the same time would become an incentive for the addition of new clean energy sources. He told Forbes: "That's when we become the market maker, with millions of customers leading the way, and making the decision on what kind of power plants to build being initiated by consumers rather than utilities and regulators."
Weekly Newsletter
Get building science and energy efficiency advice, plus special offers, in your inbox.