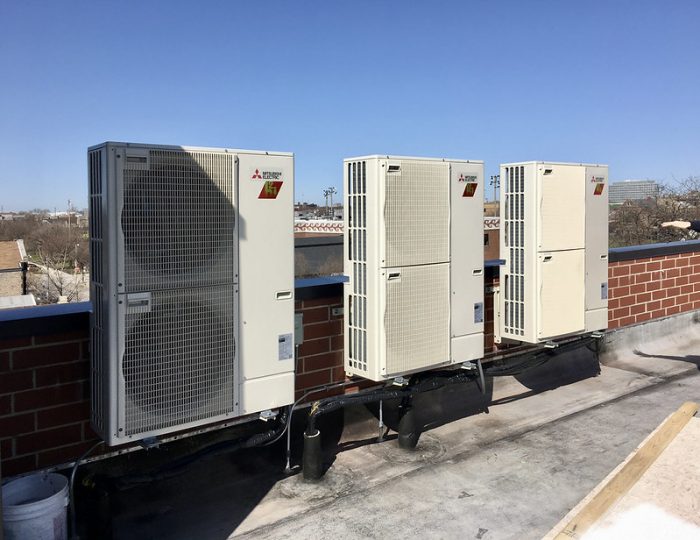 Last month, the Environmental Protection Agency (EPA) finalized regulations that will reduce the use of certain hydrofluorocarbon (HFC) refrigerants by 85% over the next 15 years. The refrigerants targeted for phasedown are potent greenhouse cases; among them is R-410A, the most widely used refrigerant in residential heat pumps and air conditioners in the U.S.
Equipment manufacturers, anticipating this transition, have begun to develop systems that use refrigerants with lower global warming potentional (GWP). Among the leading candidates to replace R-410A, approved under the EPA's "Significant New Alternatives Policy of the Clean Air Act" (SNAP), are a group of refrigerants called A2L. Unlike R-410A and other A1 refrigerants, which can't burn under normal conditions, A2L refrigerants are slightly flammable.
A2L refrigerants have been used in Europe and Asia for over a decade and have a good safety record. A2L systems look and perform much like R-410A systems, and most aspects of design, installation, and service are similar. But A2L systems require some additional safety features, and technicians will need training on safe work practices.
Here, I'll give a brief history of the evolution of refrigerants leading up to the current transition. I'll look at safety characteristics of A2L refrigerants and go into more detail on the properties of a few A2Ls likely to figure prominently as R-410A replacements. Then I'll give a brief overview of safety considerations and present the case for rapid adoption of the new refrigerants.
A brief history of HFCs
The HFC phasedown is the fourth major refrigerant transition the HVAC industry has undergone. The earliest air conditioning systems, beginning with Willis Carrier's pioneering invention in 1902, used ammonia, sulfur dioxide, and methyl chloride. Concerns with the toxicity and flammability of these…
Weekly Newsletter
Get building science and energy efficiency advice, plus special offers, in your inbox.
This article is only available to GBA Prime Members
Sign up for a free trial and get instant access to this article as well as GBA's complete library of premium articles and construction details.
Start Free Trial
Already a member? Log in