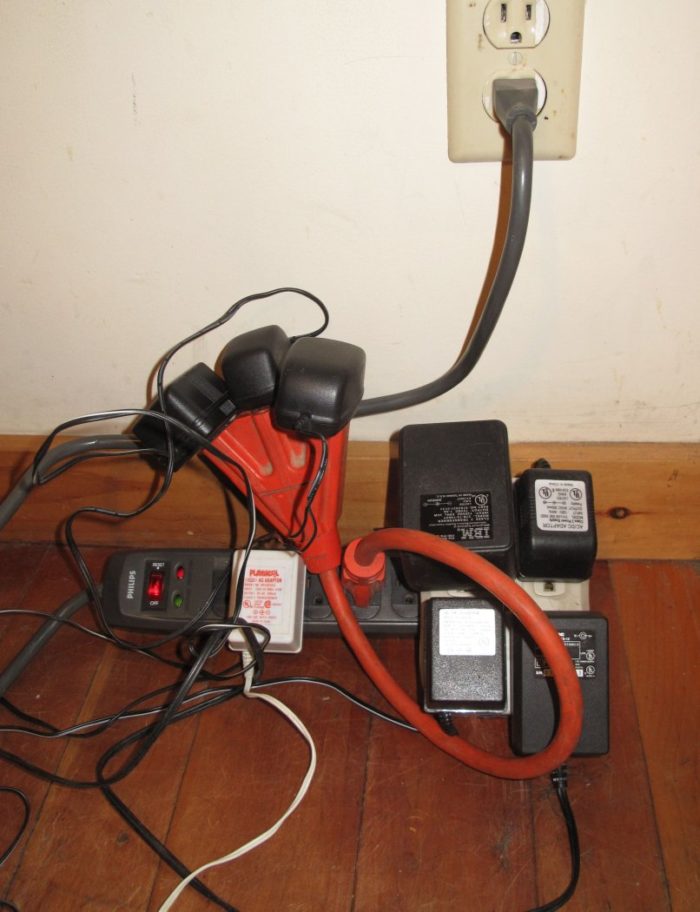 The biggest energy load in most houses is space heating. When it comes to electricity, the list of major loads usually includes air conditioners, water heaters, and lighting.
Almost all other residential electrical loads are usually categorized as "plug loads." According to a paper by Sam Rashkin, Glenn Chinery, and David Meisegeier, "plug loads are the fastest growing energy load in the residential sector."
A grab bag of devices fall into this category, including televisions, set-top boxes, DVD players, music systems, computers, doorbells, alarm systems, toasters, coffee makers, hair dryers, garage door openers, and rechargeable tools. (Some, but not all, energy researchers include major appliances — refrigerators, clothes washers, clothes dryers, and dishwashers — with plug loads; others consider appliances to be a separate category.)
Appliances are easy
Designers of net-zero-energy homes are obviously interested in reducing electrical loads to a minimum. When it comes to major appliances, the task is fairly simple. For example, here are the steps required to minimize electrical use for a refrigerator:
Convince the homeowners that they need no more than one refrigerator.
Convince the homeowners to choose a relatively small refrigerator — ideally, not a side-by-side model, and ideally, one without a through-the-door ice-cube dispenser.
Specify the most efficient available refrigerator that barely meets the homeowners' size requirements.
Over the past couple of decades, appliance manufacturers, prodded in some cases by the federal government, have done a fairly good job of improving the electrical efficiency of most appliances. Anyone who wants to buy a really efficient air conditioner, refrigerator, or clothes washer can go out and buy one.
Losing the arms race
When it comes to plug loads, however, we are losing the arms race. For the most part, plug loads are not regulated by current energy codes. It's discouraging that (for a variety of reasons) the…
Weekly Newsletter
Get building science and energy efficiency advice, plus special offers, in your inbox.
This article is only available to GBA Prime Members
Sign up for a free trial and get instant access to this article as well as GBA's complete library of premium articles and construction details.
Start Free Trial
Already a member? Log in