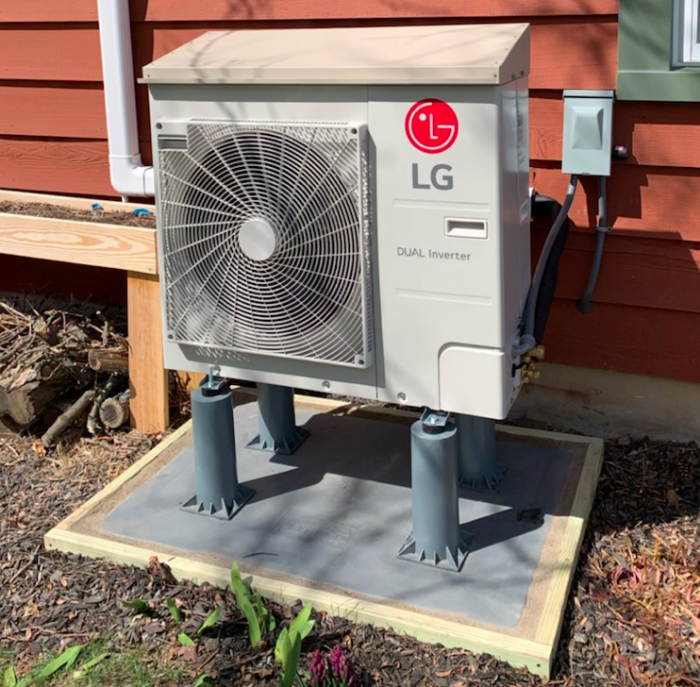 The ductless heat pump market is becoming highly competitive. As established contractors, we sometimes find ourselves bidding against small operators willing to install equipment for little more than wages. We also face pressure from customers who browse equipment prices online, then use this information to question our bids. (The apparent mismatch between equipment price and installed price has prompted some lively discussion on this site; see "Are Ductless Minisplits Overpriced?") In order to remain competitive while still earning a fair profit, it's important to understand and manage the true costs of a ductless installation.
When customers price out equipment online, they usually look up indoor and outdoor units, but ignore—or at least underestimate—the "balance of system" (BOS)—the other equipment and materials required for a fully functional installation. I first learned the acronym BOS from friends in the photovoltaic industry, where it's used to refer to items like mounting racks, wire, conduit, and inverters—everything except the PV panels themselves. As the price of panels has plummeted, BOS components make up an ever larger portion of a PV system's costs. 
I have no reason to think that the cost of ductless equipment will be falling any time soon. In fact, the trend seems to be in the opposite direction; we recently got notice of double-digit price increases from one of our suppliers. Nevertheless, as I'll explain below, the costs of BOS components are well worth paying attention to.
In a typical ductless minisplit installation, BOS may include:
Weekly Newsletter
Get building science and energy efficiency advice, plus special offers, in your inbox.
This article is only available to GBA Prime Members
Sign up for a free trial and get instant access to this article as well as GBA's complete library of premium articles and construction details.
Start Free Trial
Already a member? Log in