After setting the tone for the need to get kitchen ventilation right—it's an indoor air quality and human health issue—our panelists, including architect Kyle Macht, builder Ben Bogie, and This Old House home tech expert Ross Trethewey, took a deep dive into kitchen ventilation in the most recent episode of BS* + Beer.
The trio of experts discussed the effectiveness of different types of kitchen vent fans, proper CFM sizing as it relates to the building codes and the size of the cooking appliances, makeup air, tight-house solutions, energy penalties, ducting strategies, remote fans, and more.
If you've ever doubted the need for kitchen ventilation, watch this episode. If you're unsure of how to choose a range hood fan, watch this episode. If you're concerned about bringing cold or humid makeup air into your home, watch this episode. Unless you know everything there is to know about kitchen ventilation, watch this episode. You will be sure to learn something from this dynamite team of professionals.
Enjoy the show!
The next show is Thursday, August 20, from 6 to 7:30 pm: The intersection of preservation and performance. Join us next week as we harness an ongoing debate about the role and significance of preservation vs. potentially more climate-friendly and socially-equitable housing options and bring perspective to the conversation with two top-notch panelists. Brent Hull will join us and present on what we can learn from old houses and Laura Case from the Southface Institute will share case studies from their EarthCraft Sustainable Preservation program. See Brent and Laura's bios below.
Use this link to register for The BS* + Beer Show.
Brent Hull, owner and president of Hull Millwork and Hull homes, is a nationally recognized authority on historic design, architecturally-correct moldings, and millwork. Brent trained in the art of museum-quality preservation at the prestigious North Bennett Street School in Boston. Brent is also the author of three books including "Traditional American Rooms" – celebrating style, craftsmanship and historic woodwork,  and "Historic Millwork" – a guide to restoring and recreating doors, windows and moldings from the late 19th Century to the early 20th Century. His most recent book is "Building a Timeless House in an Instant Age" written to help builders and homeowners build authentic and beautiful houses. He is the recipient of five John Staub Awards for classical architecture in craftsmanship and historic restoration. Brent has been a builder, remodeler, and millwork owner for over 25 years. His company has completed 100s of projects and has vast experience in the field. He is a lover of historic millwork and historic design.
As the Director of Technical Services, Laura Case provides leadership and technical expertise for programs that support Southface's mission to drive our communities towards a regenerative economy, responsible resource use, and social equity through a healthy built environment for all. Programs and service offerings that Laura manages include organizational sustainability planning, building assessments, consulting, and certifications on the commercial, residential, and community levels. Certification programs including LEED, EarthCraft, National Green Building Standard, Enterprise Green Communities, and Energy Star. Laura has decades of experience in commercial construction project management, campus planning, and developing design standards for clients including the State of Georgia and Emory University. For fun, Laura renovates her house, climbs mountains, paddles, and swims.
The BS* + Beer Book Club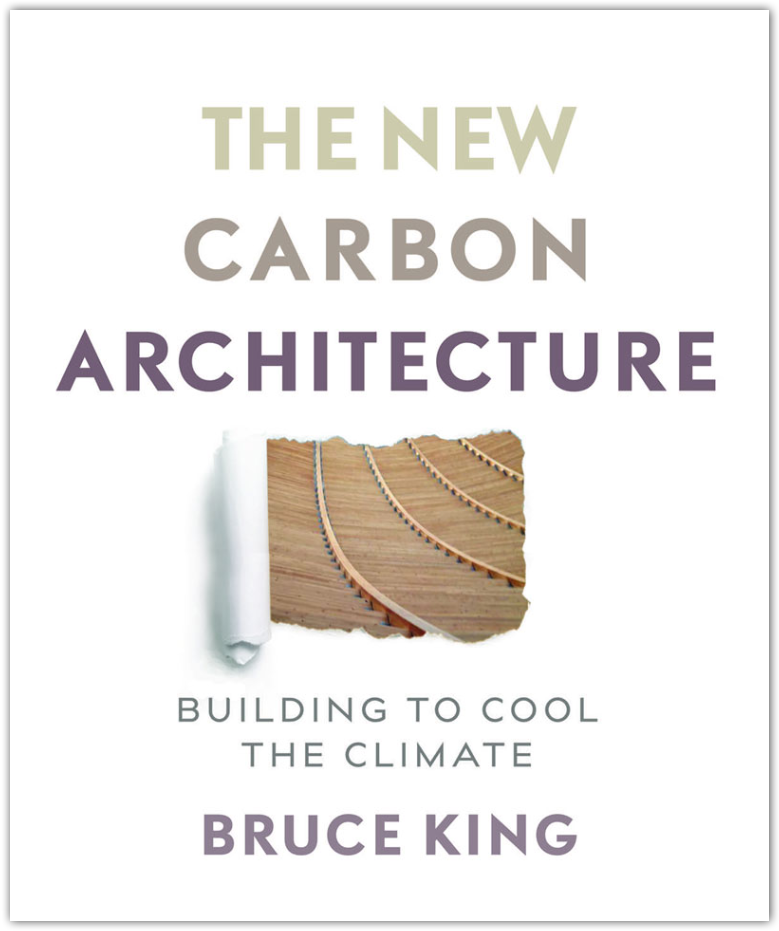 Because the hosts of the BS* + Beer Show all love to read, we thought we would celebrate the authors in our industry by adding a book club to the show every few months. We'll announce the book, give you a few months to get it and read it, if you haven't already, and conclude with a BS* + Beer Show episode where we will invite the author to join us, present, and take questions.
The first book we'll read is "The New Carbon Architecture" by Bruce King. Bruce will join us on the show on September 24.
Here's a bit from Bruce's publisher:
A tour de force by the leaders in the field, The New Carbon Architecture will fire the imagination of architects, engineers, builders, policy makers, and everyone else captivated by the possibility of architecture to heal the climate and produce safer, healthier, and more beautiful buildings. 
I hope you will join us on September 24th as well.
---
Weekly Newsletter
Get building science and energy efficiency advice, plus special offers, in your inbox.