Tedd Benson is founder and CEO of Bensonwood and Unity Homes. He is a modern timber-frame pioneer and has devoted his life to developing better ways to build. Tedd is a nationally known speaker and presenter and is the recipient of many awards, including an honorary doctorate from Unity College, and most recently, The Granite State Award in recognition of his statewide and national influence on best building practices.
When we asked Tedd to join us for an episode of the BS* + Beer show on how to build with remodeling in mind, Tedd said, "Sure, but I'm going to need more than 10 minutes to present." That's because this is a topic Tedd has put a lot of thought into, the result of which is the open building concept he uses in his companies' homes.
The idea is to disentangling the structure from partitions, mechanicals, and anything else that would prevent the home from being easily renovated. The result is a more durable shell and more adaptable interior. I think I can speak for all of the show's hosts when I say that it one of the most intelligent ideas we've heard for improving today's homes. Tedd's presentation got the Zoom equivalent of a standing ovation in the chat box.
This is one episode not to be missed. Enjoy the show!
The next show is Thursday, August 14, from 6 to 7:30 pm: All about kitchen ventilation. Joins us next week as we discuss the subject of frequent questions and confusion: kitchen ventilation. Learn what the building codes require and how that compares to what the experts recommend. We'll talk about health and safety, sizing a hood fan, makeup air, and more. Our panelists will be architect Kyle Macht, builder Ben Bogie, and This Old House home tech expert Ross Trethewey.
And…it's "NESEA night." Like so many live event's NESEA's BuildingEnergy Boston 2020 is a virtual event this year. This isn't stopping the NESEA crew from holding their infamous afterparty though. Instead, they are going to join us for our regularly scheduled BS* + Beer Show, at the end of which we'll be inviting everyone to join us on screen for continued discussion, networking, and fun.
Use this link to register for The BS* + Beer Show.
The BS* + Beer Book Club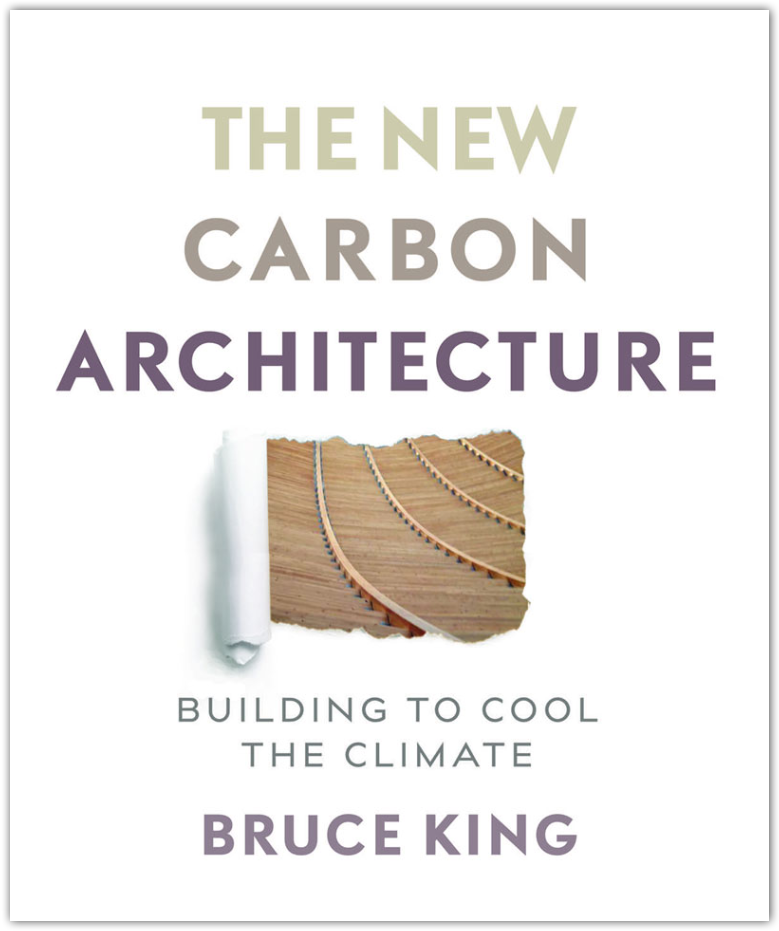 Because the hosts of the BS* + Beer Show all love to read, we thought we would celebrate the authors in our industry by adding a book club to the show every few months. We'll announce the book, give you a few months to get it and read it, if you haven't already, and conclude with a BS* + Beer Show episode where we will invite the author to join us, present, and take questions.
The first book we'll read is "The New Carbon Architecture" by Bruce King. Bruce will join us on the show on September 24.
Here's a bit from Bruce's publisher:
A tour de force by the leaders in the field, The New Carbon Architecture will fire the imagination of architects, engineers, builders, policy makers, and everyone else captivated by the possibility of architecture to heal the climate and produce safer, healthier, and more beautiful buildings. 
I hope you will join us on September 24th as well.
---
Weekly Newsletter
Get building science and energy efficiency advice, plus special offers, in your inbox.