One of my favorite recent discussions on the The BS* + Beer Show followed a presentation I gave on what to look for in windows. Not only did I like the discussion because I was nervous about the presentation and learned that I didn't complete flub the basics of window performance ratings, which it turns out are not that simple or reliable for making comparisons. I also enjoyed the chat because our panelists are experts in their field and were able to add significant nuance and refinement my rudimentary understanding on window technology.
Though opinions differ on the importance of window performance for energy efficiency vs. homeowner comfort, the durability of different window engineering, the best types of window operation and frame material, and pretty much everything else window related, there was one consensus: All windows are only as good as their installation. So, on this episode, we invited architect Steve Baczek and builder Jake Bruton to join us and dive into these details. And if you thought the debate was between a water-managed and face-sealed installation—spoiler alert—our panelists prefer a hybrid system. The amazing thing about how many windows are installed poorly, and leak, is that doing right isn't actually that hard.
Enjoy the show!
The next show is Thursday, August 6, from 6 to 7:30 pm: Designing with Renovation in Mind. Joins us next week as we discuss an often overlooked topic, how to make design decisions in light of the fact that most homes will be remodeled, perhaps sooner than later. Are there ways to make building interiors easier to rearrange? Materials and assemblies that are easier to modify? Ways to minimize waste in the remodeling process that start at the design stage? Our panelists will be Tedd Benson and Andy Engel.
Tedd is founder and CEO of Bensonwood and Unity Homes. He is a modern timber-frame pioneer and has devoted his life to developing better ways to build. Tedd is a nationally known speaker and presenter and is the recipient of many awards, including an honorary doctorate from Unity College, and most recently, The Granite State Award in recognition of his statewide and national influence on best building practices.
Since 1979, Andy Engel has either been a carpenter wishing he was a journalist or a journalist wishing he was a carpenter. A former Fine Homebuilding editor, he currently works as a remodeling carpenter and as a freelance writer, including the musings in his blog "It's Not That Hard," here on GBA. Through his career, Andy has nailed together every part of a house from footing forms to finish stairs. He's also remodeled two houses for his family, and built two others.
Use this link to register for The BS* + Beer Show.
The BS* + Beer Book Club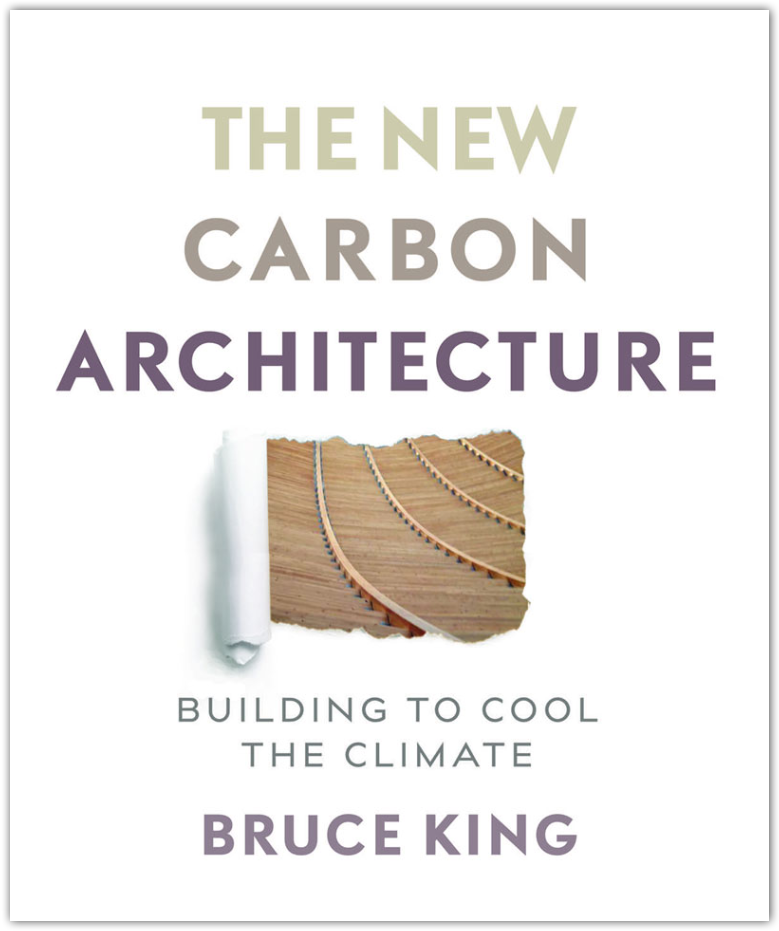 Because the hosts of the BS* + Beer Show all love to read, we thought we would celebrate the authors in our industry by adding a book club to the show every few months. We'll announce the book, give you a few months to get it and read it, if you haven't already, and conclude with a BS* + Beer Show episode where we will invite the author to join us, present, and take questions.
The first book we'll read is "The New Carbon Architecture" by Bruce King. Bruce will join us on the show on September 24.
Here's a bit from Bruce's publisher:
A tour de force by the leaders in the field, The New Carbon Architecture will fire the imagination of architects, engineers, builders, policy makers, and everyone else captivated by the possibility of architecture to heal the climate and produce safer, healthier, and more beautiful buildings. 
I hope you will join us on September 24th as well.
---
Weekly Newsletter
Get building science and energy efficiency advice, plus special offers, in your inbox.