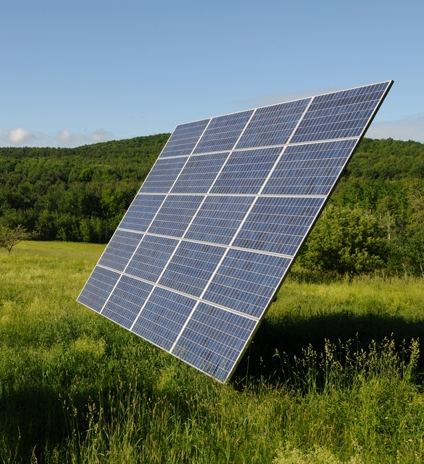 It is well understood that formations of flying geese ride on a wave of air piloted by the leader of the group. As described in the excellent book "Sensitive Chaos," by Theodor Schwenk, "The beats of their wings follow the ups and downs of the wave and simply make visible what, as a vibrating aerial form, surrounds and bears them all in the arrow formation."
According to this same book, the common perception that the leader of the group is exerting considerably more effort than the followers is mistaken. The wave created by the flying geese "spreads out in space with the speed of sound and therefore, as the speed at which the birds fly is much slower, it precedes them, so that the leading bird can take energy from the field just as can all the others." In other words, the air in front of the leader is already bent in the form of the wave created by the geese, smoothing the path.
As we editors at Environmental Building News and GreenSpec made our selections in our annual Top 10 Green Building Products award, it was clear how much the current leaders are benefiting from the energy of everyone who is working for healthier and more environmentally sound buildings.
Following are our Top 10 selections from 2011, highlighting the most forward-looking products reviewed in our newsletter and GreenSpec product directory throughout the year.
InterfaceFLOR carpet tiles with non-PFC carpet fibers contain no perfluorinated compounds (PFCs), which are ubiquitous in other carpet products as stain-repellants. PFCs do not readily break down in the environment, and their long-term health and environmental effects are under investigation by the U.S. EPA and other agencies worldwide as potentially hazardous compounds.
Lifeline PVC-free resilient flooring from Upofloor OY (imported by Altro Floors) is made for heavy-traffic commercial spaces yet contains no PVC, plasticizers, phthalates, halogens, or heavy metals. Unlike the most common resilient flooring, vinyl composition tile or VCT, Upofloor has a durable wear layer that minimizes the need for maintenance, making it an excellent choice for hospitals, schools, and other buildings where indoor environmental quality is a high priority.
The CI-Girt Rainscreen System from Knight Wall Systems helps keep moisture out of commercial building envelopes while permitting continuous insulation over the steel frame — typically an expensive and labor-intensive hand-cutting process when using other rainscreen systems. Because there are no clips, installation time is reduced and there is far less thermal bridging through the insulation.
EonCoat waterborne ceramic coating from EonCoat is a truly revolutionary commercial and industrial coating. The water-borne coating has two parts — phosphoric acid and magnesium hydroxide ("milk of magnesia") — that are mixed in the spray valve during installation and set almost immediately. Available in many colors, EonCoat contains no VOCs and no hazardous air pollutants and has zero flame spread — without the use of a flame retardant.
Aqua2use Graywater System from Water Wise Group collects water from the shower, laundry, lavatory sinks, and bath and channels it through a four-stage filtration system into a 21-gallon polyethylene tank to create water suitable for outdoor irrigation. The system's control box automatically triggers the pump when the tank is filled to distribute the water to irrigation lines; it can also be configured in some situations to rely exclusively on gravity flow instead of a pump.
Cypress Envirosystems' analog-to-digital wireless thermostats allow controls in existing buildings to be fully digitized to achieve significant energy savings. They effectively bring older buildings into the 21st century, allowing zone-level control and remote management options along with lighting controls and wireless monitoring systems for mechanical equipment. The controls fully integrate with building automation systems and can be installed as a retrofit in less than 30 minutes.
The Ritter XL solar thermal system from Regasol USA combines three unique technologies — advanced evacuated tubes, compound parabolic reflectors, and water as a heat-transfer fluid — to create large-scale solar thermal systems for use in commercial, multifamily, or industrial applications that have high hot-water demand. The complex systems use a sophisticated freeze-prevention mechanism and can provide high-temperature water year-round, even in cold climates.
Mitsubishi ductless heat pumps and variable refrigerant flow systems supply efficient air-source heating and cooling for residential and commercial applications with a unique tenant submetering feature. Mitsubishi Electric has been at the leading edge of the air-source heat pump revolution in recent years — providing efficient systems that significantly outperform older, unitary heat pumps, even at low outdoor temperatures.
AllSun Trackers from AllEarth Renewables combine photovoltaic collectors, inverters, and controls with a ground-mounted tracker that uses GPS to follow the sun precisely as it moves across the sky in order to maximize the amount of light hitting the panels. Upon "waking" in the morning, they tilt to the north to dump accumulated snow, and in high wind they move to a "stow" position parallel with the ground to minimize wind resistance.
Philips EnduraLEDs from Philips Lighting was engineered as a replacement for the 60-watt incandescent light bulb and is the first such LED bulb to be Energy Star-qualified. The bulb has a unique yellow appearance when turned off but provides a warm, white light when turned on; its color temperature is comparable to that of a 60-watt incandescent. This bulb is currently available in a 12.5-watt version with a color rendering index (CRI) of 80, but Philips plans to introduce a 10-watt version with a CRI of 90 in 2012.
What do you think of this year's selection of the Top 10 products? What other cool new products are you excited about? Let us know below.
Last year's picks: The Top-10 Green Building Products for 2010
Tristan Roberts is Editorial Director at BuildingGreen, Inc., in Brattleboro, Vermont, which publishes information on green building solutions.
Weekly Newsletter
Get building science and energy efficiency advice, plus special offers, in your inbox.