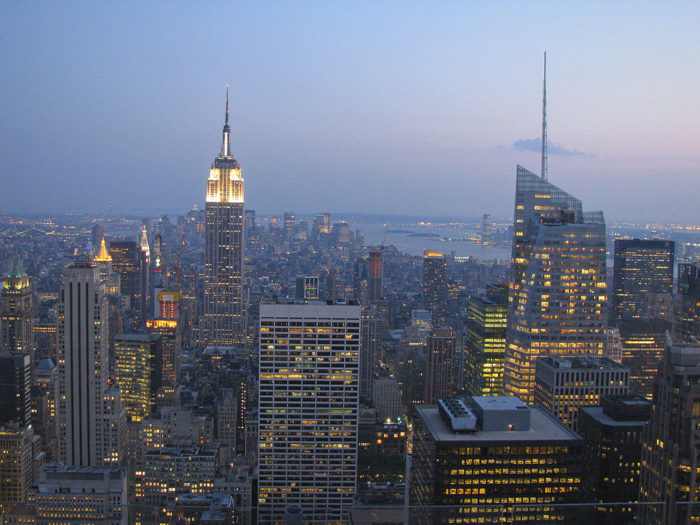 The dark, heat-absorbing and impermeable surfaces common to big cities cause a variety of health and environmental problems, including elevated temperatures, lower air quality, and difficulty in managing storm water runoff. The heat island effect, as this phenomenon is called, is part of urban living, but a study by the American Council for an Energy-Efficient Economy (ACEEE) finds that some American cities are rolling out a variety of tactics to fight it.
Researchers sent questionnaires to 26 cities, ranging in size from 3-million-plus Los Angeles and New York to those with less than 1 million in population — places like Austin, Charlotte, and St. Louis. The cities represented Climate Zones 2 through 5.
Motivated by climate change and the need to improve both energy conservation and public health, each city had at least one heat-mitigating strategy even if none of them had formal plans specifically aimed at the problem, the report, Cool Policies for Cool Cities, said.
Most cities had at least one voluntary program affecting private construction, while three-quarters of them had at least one mandatory policy plus a number of broad goals. Building codes requiring cool or green roofs were the most common mandatory policy. Increasing the size of a city's tree canopy was the most common goal that researchers found.
A chart lists initiatives by city, and indicates whether they are mandatory, voluntary, or simply goals. The report also includes case studies highlighting specific steps that city officials took.
Benefits of lowering temperatures are numerous
The combination of heat-absorbing surfaces, lack of vegetation, and lots of people can make cities much warmer than the surrounding countryside. On average, the report says, urban areas are 7 F° hotter than adjacent rural areas, and the difference can be as high as 20 F°.
"People in cities subject to excess urban heat and extreme heat waves experience a decreased quality of life," the authors said. "They are less likely to take advantage of outdoor amenities, exercise or interact outdoors. Residents are more likely to suffer from health problems. Energy utility customers may experience higher bills. City priorities compete for thee use of limited resources. Overall, a city is less pleasant when it is excessively hot."
As a result, cities that have taken steps to reduce heat island effect see a number of benefits, the report said, including lower energy bills for air conditioned buildings and more buildings that are comfortable even without air conditioning. Reflective roofs don't expand and contract as much as roofs that absorb a lot of heat energy from the sun, so they tend to last longer. Fewer people get sick or die during heat waves when temperatures are lower.
Light-colored, reflective pavement may be 50 to 70 F° cooler than conventional asphalt pavement, the report says, while being both more durable and better for water quality. Reducing the temperature of roofs also has a positive effect, and "cool roof" strategies may be no more expensive than installing a dark roof.
"Because disadvantaged neighborhoods are often the most vulnerable to heat, addressing a city's UHI can help promote social and environmental equity," the report said.
Weekly Newsletter
Get building science and energy efficiency advice, plus special offers, in your inbox.