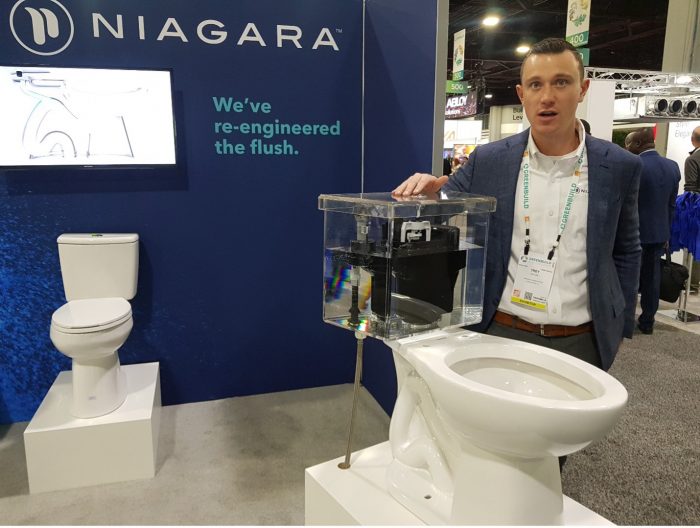 On a daily basis, toilets use more water than any other fixture or appliance in our homes. Unfortunately, early water-saving toilets, particularly dual-flush toilets, did not make a great impression on homeowners. Surely, they've improved.
Researching this article, I began with a quick walk down the toilet aisle at my home improvement center. I was disappointed that the product promotions were not about saving water but about power-flushing and self-cleaning. It's clear that brown streaks in the bowl concern consumers more than how many gallons we flush.
Thankfully, there are federal regulations so all toilets must meet the minimum standard of 1.6 gallons per flush (GPF). Do any manufacturers beat the minimum? Yes. Fortunately, some brands still aim to conserve water.
The Niagara toilet
The Niagara brand toilet claims to be the "most efficient toilet on the planet." Its so-called Stealth Technology has a vacuum-assist pull, "so water doesn't have to do all the dirty work," and a noise-canceling tank, "so your business is your business."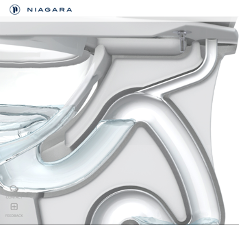 The Niagara toilet features a remarkable 0.8-gallon flush guaranteed to chase the stickiest, thickest, heaviest waste down the pipe without a problem. It achieves this with a mechanical air boost. It took me a while to get my head around the vacuum-assist concept, but in brief, it works like this: as water fills an inner-tank chamber, air fills an air transfer tube. This air pressurizes the "trap-way" wash-down (where the flapper would be if it had one), priming the toilet. Water leaves the inner chamber and pulls air from the trap through the air transfer tube. This upward air movement creates a vacuum-assisted pull that accelerates the force of the water and waste flowing through the trap-way.
Kohler's Corbelle
I recently participated in a review of toilets and had the opportunity to test Kohler's Corbelle, 1.28 GPF toilet. The company claims its "Revolution 360 swirl flushing technology generates a forceful swirling motion to keep the bowl cleaner." And the AquaPiston flush engine delivers impressive, turbocharged power. The flush swirls around the ultra-smooth bowl, wiping it clean. If water is insufficient, Kohler's ContinuousClean technology dispenses a cleaning fluid with each wash down. The battery-powered dispenser uses puck-style tablets. The tablets contain chlorine bleach. Beyond environmental concerns, bleach will slowly eat away at plastic—that's why spray bottles with bleach don't last long.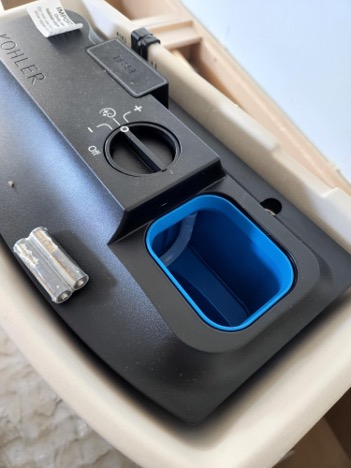 I asked Kohler about this, and they confirmed that, "When you drop a chlorine tablet into a standard toilet tank, it will cause accelerated deterioration of silicone gaskets or rubber flappers." However, according to Luke Bartel, product manager for ContinousClean, "With the ContinuousClean system, the chlorine tablet is separated from the rest of the tank. When the toilet is flushed, the chlorine dosage is injected directly into the bowl. The system will save your tank parts and keep the tablets significantly longer—two tablets per year vs. six in standard tanks."
Kohler Kelston K-3754
Consumer Reports gave its highest overall score of 70 to the Kohler Kelston K-3754, which retails for $174.25 at Home Depot. The pros for this ranking include reduced water use at the standard, gravity-fed 1.6 GPF. For comparable power with reduced water consumption, consider a power-assisted toilet. However, these have some drawbacks. None made it into the Top Ten Consumer Reports due to noise, "an emphatic whoosh," and despite impressive bowl-clearing force, the waste does not travel downstream as well as it does in toilets with higher water content.
WaterSense toilets
Although the national standard remains at 1.6 GPF, the EPA's WaterSense program requires no more than 1.28. This is 20% less water than the current federal standard. To label toilets under the program, manufacturers must have a partnership agreement with the EPA. Kohler was the only plumbing fixture company that won a WaterSense Sustained Excellence Award this year. The manufacturer rolled out 15 new, WaterSense-labeled toilets.
Houzz published a list of certified toilets certified toilets. The most highly recommended was the American Standard H2Optimum Siphonic Round Front ($145.20 at Ferguson). The two-piece, gravity-flush toilet clears the bowl with 1.1 GPF. The H2Optimum meets California's state-mandated green building code, CALGreen.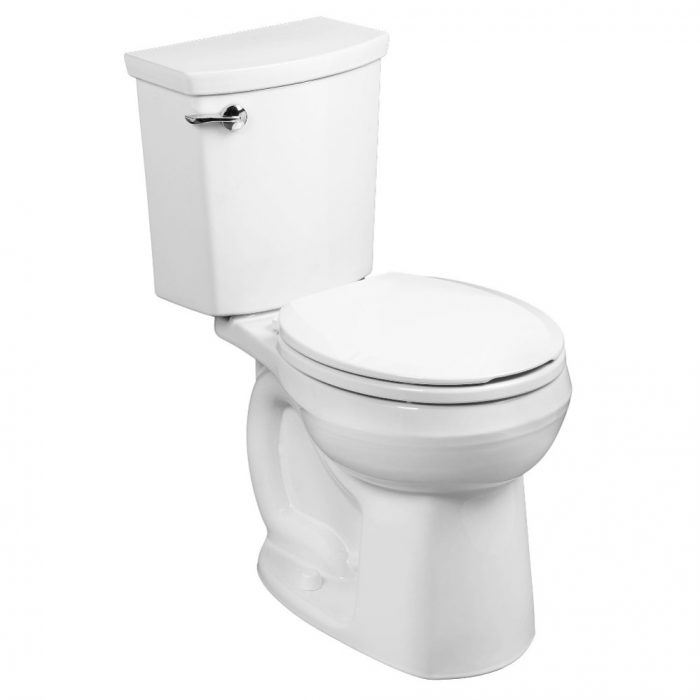 MaP ratings
The toilet equivalent of horsepower is the Maximum Performance or MaP rating. The highest rating a toilet can score is 1000. Across the board, Acara and Aflush/Waso brand fixtures earned this rating. The Acara uses 1 GPF and carries certification for WaterSense, LEED, and Green Globes for new construction. And the Aflush/Waso uses only 0.9 GPF.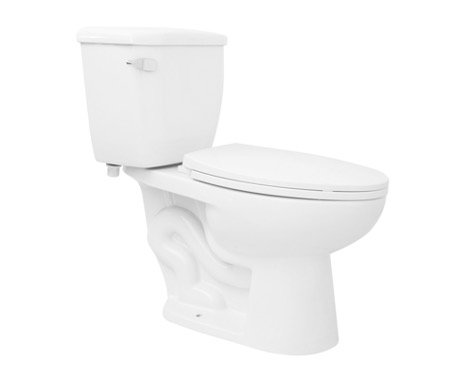 I'll wrap up with a confession. The federal standard limiting toilets to 1.6 GPF went into effect in 1994. A year later, I frequented Mexico to smuggle and sell standard fixtures that used about five gallons—because they worked. It's good that nobody needs to do this anymore. Just something to think about the next time you're sitting on the throne. Chances are, you'll only need to flush once.
________________________________________________________________________
Fernando Pagés Ruiz is a builder and an ICC-certified residential building inspector active in code development.
Weekly Newsletter
Get building science and energy efficiency advice, plus special offers, in your inbox.