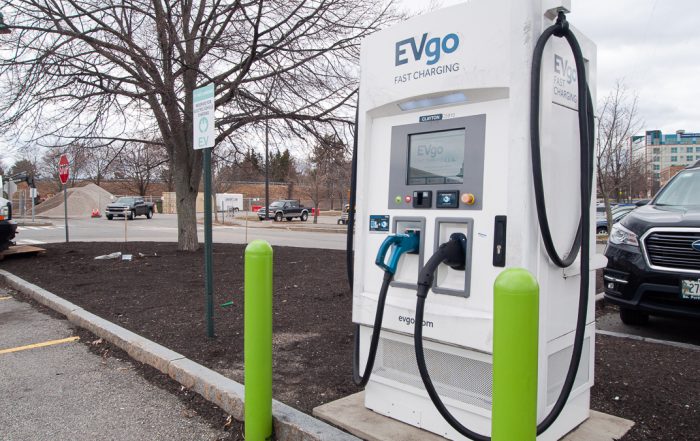 Sales of electric vehicles in the U.S. have been climbing steadily in the last decade, rising from less than 18,000 in 2011 to more than 300,000 two years ago. Although that's a drop in the bucket compared with total new vehicle sales, that still leaves a lot of people learning how to make the conversion from gas pump to battery charger.
Car chargers fall into three broad categories: basic Level 1 chargers that run on 120-volt household current; Level 2 chargers that use 240-volt current and higher amperage for faster charge times; and Level 3 or direct current fast chargers, which offer the quickest of all refill times. Level 1 and Level 2 chargers are for home use. DC fast chargers, which convert AC power to DC within the charging station and deliver DC power directly to the battery, are both expensive and operate on three-phase power; and they are not intended for residential use.
The fundamentals are simple. You plug your electric vehicle (EV) into a charger, wait until the battery is topped off, and drive away. Charge times vary by vehicle, how depleted the battery is when you start, and the power of the charging device. But the technology is rapidly evolving. WiFi Level 2 chargers give drivers the means to control charging precisely, track energy use, and take advantage of time-of-day electricity rates. Even more flexible are bidirectional charging devices. This emerging technology will allow a two-way flow of electricity between the car's battery and a house, a business, or the utility grid, transforming electric vehicles from simply a mode of transportation to a rolling source of power.
Level 1 and Level 2 chargers are manufactured by a number of companies, are widely available, and include a number of Energy Star models.
Charging at home
The fear of running out of power on a long-distance…
Weekly Newsletter
Get building science and energy efficiency advice, plus special offers, in your inbox.
This article is only available to GBA Prime Members
Sign up for a free trial and get instant access to this article as well as GBA's complete library of premium articles and construction details.
Start Free Trial
Already a member? Log in