It's not unusual for an architect to announce, with great fanfare, that he or she has just designed "the greenest home in America" — nor is it unusual for journalists to rush these stories to print. The phenomenon has been going on for years — so long, in fact, that I decided to do a small survey of the "greenest homes."
So, what do these 10 homes have in common? At least two things: they are all larger than the average American home, and they are all considerably more expensive than the average American home.
I was unable to get data on the size and cost of all of the homes. However, I did get size information on 9 of the 10 homes, and cost information on 6 of the 10 homes.
The average area of the 9 homes I have data on is 4,186 square feet. The smallest home is 2,500 square feet, and the largest home is 6,500 square feet.
The average cost of the 6 homes I have data on is $2.3 million. The least expensive home cost $1 million, and the most expensive home cost $5 million.
How about amenities?
You might be wondering, "Are these green homes Spartan or luxurious?" To answer that question, let's look into the homes' amenities:
At least four of these homes — 2020 Alton Road, Peter Pfeiffer's house, the house of Paul Holland and Linda Yates, and Lisa Ling's house — come with a swimming pool.
Actually, the house of Paul Holland and Linda Yates has two swimming pools, as well as clear (knot-free) red cedar vertical board siding and a 21-kW PV array sized to be large enough to charge five electric cars.
David Edward's house comes with Brazilian cherry flooring.
Lisa Ling's house comes with a whirlpool bath and a heated electric toilet.
520 Clipper Street comes with a two-car garage, a great room with 14-foot ceilings, 2 ovens, a 6-burner Viking range, and a refrigerator encased in cherry cabinetry.
2020 Alton Road comes with a 48-inch-wide refrigerator, a separate refrigerator for wine, and a second kitchen on the deck that includes an outdoor dishwasher.
Minimizing our environmental impact
We all know the moral of this story: if your house is larger than the average American house, and if it costs much more than the average American house, there's no way that it can be the greenest house in the world — or even the greenest house in Santa Monica.
If it costs several million dollars and measures 3,500 square feet, then you're not in contention for this prize. Go away.
If we aspire to be green, that means (in theory) that we want to minimize our environmental impact. When it comes to green construction, Americans aren't in the running. The champions of green construction can be found in rural Africa, Asia, and South America.
Real green homes
Anyone who has spent some time in a Third World country knows what a green home looks like. It's a home with minimal environmental impact and very low energy use. In most countries of the world, such homes are common in rural areas. That's why energy nerds quip that there are more zero-energy homes in Africa than on any other continent.
Here's a photo of such a home under construction on the island of Boracay in the Philippines. I took the photo in 1980, before the island had electricity or hotels.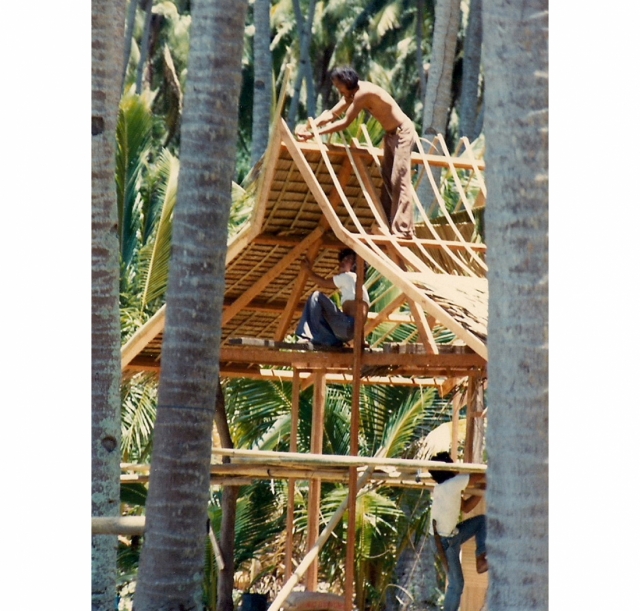 Here's a photo of such a home (still under construction) in Tanzania. The photo was taken this summer by my brother, Peter Holladay.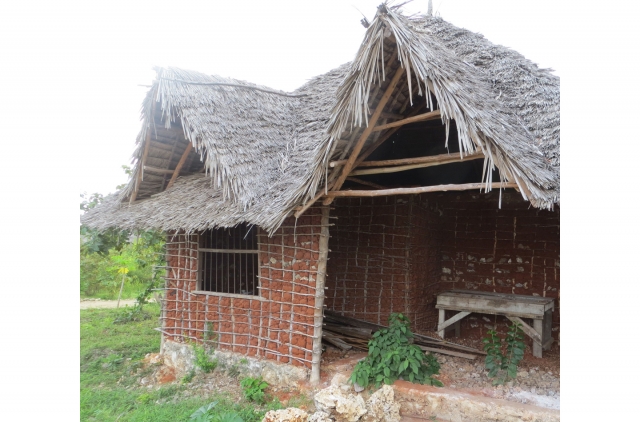 If any of us had to sit down and think about it, we all know what a green home looks like. But the fact of the matter is, Americans are very wealthy by world standards, and we don't want to live in a green home. We much prefer to live in homes with electricity, air conditioning, an automatic dishwasher, and a swimming pool.
Most of us have come to terms with disparities in wealth that allow a typical American or Canadian family to use more resources and energy than an entire village in Africa. That's understandable. However, it's time to throw in the towel when it comes to the Greenest Home Olympics. The contest was won long ago by a poor family in Brazil, Tanzania, or Laos. It's going to be really hard for an American architect to win a gold medal in this event.
Because we are separated from Tanzanian villages by a wide ocean and thousands of miles, the great disparities that separate our communities — especially the enormous disparities in resource consumption and energy use — are rarely noticed or mentioned in polite society. We've been able to ignore these disparities for decades. However, rapid global climate change is now challenging our blinkered vision. As Americans begin to suffer from droughts and heat waves, we are being forced to face the fact that we share a very small planet with our sisters and brothers in Tanzania.
Where do these ridiculous headlines come from?
So, who's to blame for the parade of silly headlines proclaiming the latest "greenest home in the world"? Lots of people:
First, the people who devised the point systems used by LEED for Homes and most other green programs — point systems that allow owners of multi-million-dollar mansions to rack up huge numbers of green points.
Second, the architects and public relations consultants who can't resist the urge to make ridiculous claims.
Third, the credulous journalists who lack the common sense to evaluate the truth of the press releases they receive.
Thanks, Carl, for letting me play curmudgeon for one week. Next week, I'll return to my usual role as the house nerd.
Last week's blog: "On Shutters and Water Management."
Click here to follow Martin Holladay on Twitter.