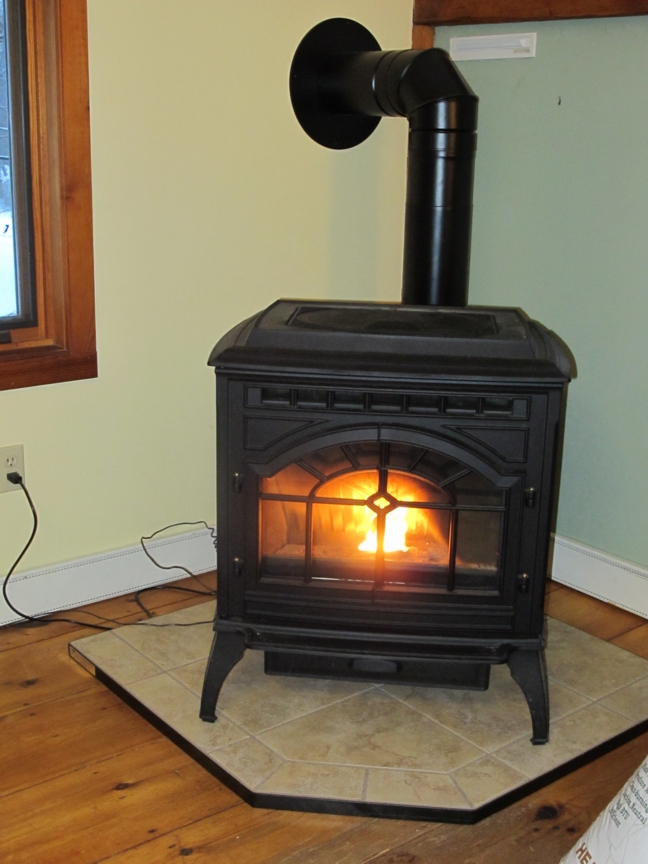 I've always gotten a lot of questions from friends, neighbors, and casual acquaintances about energy issues, and those questions picked up dramatically when I started writing this column two-and-a-half years ago. Beginning with this week, I'm going to devote an occasional column to answering some of these questions. (Feel free to e-mail questions to me, mentioning Energy Solutions in the subject line: [email protected].)
What's the greenest option for heating my home?
This is actually a surprisingly complex question. My first answer is that the greenest heating option is that which uses the least. In other words, reduce the amount of heating that's required by carrying out energy conservation improvements. Less is better no matter what the type of heat. I tend to include passive solar features with energy conservation — by introducing solar heat through south-facing windows, we reduce the need for other heat sources.
But that answer is a bit of a cop-out. In our climate (cold!), we almost always need to provide supplemental heat to keep our houses comfortable. That's especially the case during very cold weather, which we're experiencing this week. Nighttime temperatures have dropped well into the minus-double-digits (Fahrenheit) in Vermont over the past week.
Electric heat?
With an extremely energy-efficient house (R-40 or more in the walls, triple-glazed windows with two low-e coatings, and very tight construction), electric heat can be the greenest option. Electricity? Yes, electricity…but only if the heating loads are very small. With a very low heating load, it's possible to generate the electricity needed using photovoltaic (solar electric) modules either mounted on the roof or ground-mounted.
If I were building a new house today, it would be superinsulated and heated with a high-efficiency, minisplit, air-source heat pump that I could power with electricity generated on the roof. Even if I couldn't afford the PV panels right away, I might opt for electric heat anyway to avoid the need for combustion in the house (an indoor air quality and safety concern) and to enable easy conversion to solar-generated heat down-the-road.
Wood pellet heating systems
From an environmental standpoint, avoiding fossil fuels is a great goal. If we can't heat with solar electricity (or if our heating loads are too large to make that practical — which will be the case with most existing homes), then I'd recommend wood pellets.
Wood pellets are clean-burning and renewable. Yes, they emit carbon dioxide (a greenhouse gas that causes climate change), but trees sequester carbon dioxide out of the air as they grow — converting it into above- and below-ground biomass. So, as long as trees are grown sustainably — meaning that trees are harvested only as quickly as replacement trees are grown — wood pellets (and cordwood) are "carbon-neutral."
A downside to heating with wood pellets is that electric blowers are used. One of these blowers introduces air into the combustion chamber and another delivers warm air to the room. The result of fan-assisted air supply is very clean combustion — emitting significantly less air pollution than wood stoves that burn cordwood. But those blowers are noisy and we should consider how that electricity is made. Solar electricity is great; coal-generated electricity isn't.
For central heating, a pellet boiler should be considered. Burning pellets heats water that is circulated through baseboard radiators just like oil- and gas-fired hydronic heating systems. Be aware that advanced pellet boilers (most of which are made in Europe) are expensive. With a pellet boiler, pellets can be bought in bulk, avoiding the plastic bags that most wood pellets are sold in. One of the biggest frustrations I have with my pellet stove is the large number of plastic bags that accumulate.
If central heating is not required, a pellet stove makes a good heating option. Pellet stoves, though, require filling by hand, while most pellet boilers are more automated. This limits the practicality of pellet stoves for homeowners who are away for more than a couple days at a time during the winter. Be aware that pellet stoves are noisy (from the fans) and they deliver their heat by forced convection rather than radiation. It just isn't as pleasant to sit in front of a pellet stove as it is in front of a wood stove (where I am as I write this).
In rural areas and for homeowners with their own woodlots, wood stoves are an okay option, as long as a modern, relatively clean-burning woodstove is used. Use only dry wood to minimize pollution from wood burning.
Next week, we'll dig into heating options a little deeper, covering systems that use natural gas, propane, and fuel oil.
In addition to this Energy Solutions blog, Alex contributes to the weekly blog BuildingGreen's Product of the Week, which profiles an interesting new green building product each week.
Alex is founder of BuildingGreen, Inc. and executive editor of Environmental Building News, which is now in its 20th year. To keep up with his latest articles and musings, you can sign up for his Twitter feed.
Weekly Newsletter
Get building science and energy efficiency advice, plus special offers, in your inbox.