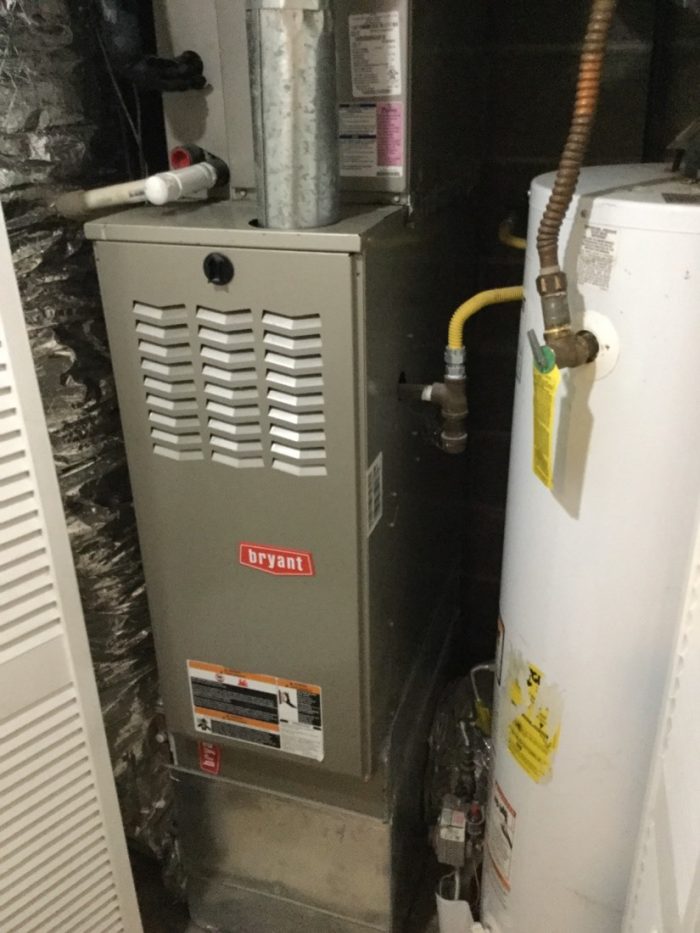 John Straube, one of my favorite building science comedians, describes atmospherically-vented water heaters as "faith-based ventilation," a description I use regularly in my presentations, always with appropriate credit given. While an amusing description, it is also quite accurate, particularly when these appliances are installed in homes with well-sealed building envelopes. Since atmospherically-vented water heaters rely on convection from hot air rising in the flue to remove all the combustion gases from the building, even a small amount of negative pressure can cause them to backdraft, drawing carbon monoxide inside the home.
Backdrafting is for real
Check out the video below showing theatrical fog used to simulate what a bath fan or kitchen range hood will do to atmospherically-vented combustion gases. Watch what happens when an exhaust fan is turned on about 12 seconds into the video, reversing the flow of the combustion gases, drawing them back into the house.
Code requires combustion air to be provided to these type of appliances, and while indoor air is allowed to be used, isolating the water heater from the indoor air and using supplied outdoor air is highly recommended.
I see these appliances installed next to furnaces and air handlers, where the negative pressure from the often poorly-sealed return plenums can aid in backdrafting. Leaky return plenums and ducts can create significant negative pressure in a mechanical closet, enough to draw combustion gases back into the house through the flue of an atmospherically-vented water heater.
Here are three ways to mitigate the risks of backdrafting atmospherically-vented water heaters:
Best practice: Don't install atmospherically-vented water heaters inside conditioned spaces where backdrafting would be a concern.
Next best practice: If you must install atmospherically-vented water heaters inside conditioned spaces, place them in a sealed and insulated combustion closet that is vented to the outside.
Alternate options—Install a power-vented or direct-vent gas water heater or electric water heater instead of an atmospherically-vented water heaters inside conditioned spaces.
If not safety, economics
While we are seeing more homes moving to direct-vent and electric water heaters, we still do see open combustion units in many commercial projects. In one recent project we certified under the EarthCraft Sustainable Preservation program, the client installed an atmospherically-vented water heater that had to be replaced as it was not in a sealed and vented combustion closet.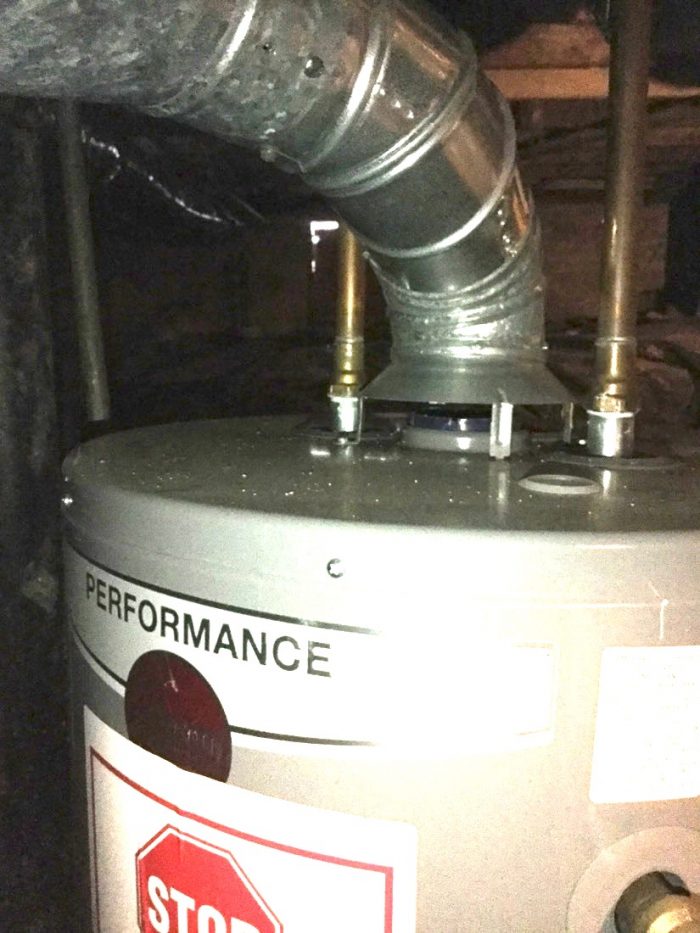 The primary reason we find that direct and power vented water heaters are not installed is upfront cost. Most spec builders don't spend their money on high-performance or healthy alternatives to standard construction materials and methods. They just don't see the same return they get from high ceilings and nice finishes. In most custom homes and renovations neither the designer nor the contractor is focused on high performance equipment, and unless the owner requests it, the water heaters decision falls to the plumber who selects whatever they are comfortable installing.
Choosing between gas and electric appliances is often controlled by the cost and availability of each fuel. In high-cost electric regions, natural gas may be the logical choice, but we are seeing a big push to more electric equipment because of the increased efficiency of heat pump space and water heating.
When homes use heat pumps for HVAC, the economy of gas water heating declines rapidly. If you have heat pumps and you pay a base charge for gas service as we do in Georgia, you will pay dearly for the privilege of using about $2 worth of gas most months.
In my last house, after I installed minisplits for heating and cooling, I found that I was using about one dollar's worth of gas for my water heater, dryer, and range, but paid a $30 monthly base fee. This led me to getting rid of gas altogether. We try to talk people into induction ranges and skipping fireplaces to eliminate their gas meter, but that can be a hard sell.
As with most building performance questions, there is no simple answer to what type of water heater to install. The one choice I would make is to avoid an atmospherically vented model—the downside risk is too great.
---
-Carl Seville is a green builder, educator, and consultant on sustainability to the residential construction industry. After a 25-year career in the remodeling industry, he and a partner founded a company, SK Collaborative. Photos courtesy of the author.
Weekly Newsletter
Get building science and energy efficiency advice, plus special offers, in your inbox.