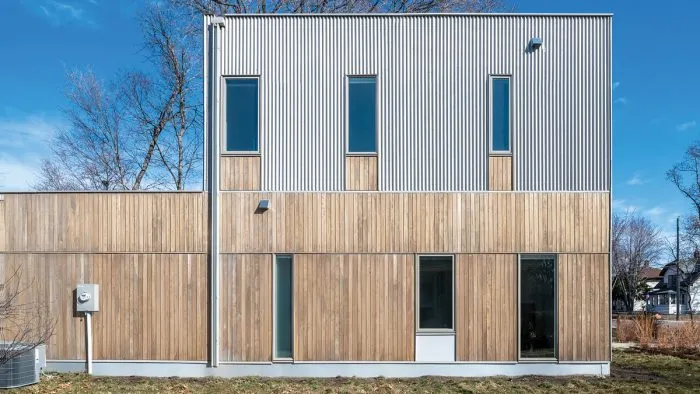 The neighborhood of Camden in North Minneapolis is typical of residential developments that arose in the early to mid 20th century. It's platted on a standard grid with sidewalks and comfortable setbacks, lots measure approximately 45 ft. across, and hundreds of shingled two- and three-bedroom houses feature little more than 1200 sq. ft. of living space. It's quaint, close-knit, and affordable.
Another defining characteristic of the area is curb appeal. Along the tree-lined N. James Avenue, a modern but decidedly modest home, clad in corrugated metal and vertical bands of cypress, now occupies Lot 2 of the street's southernmost block. Its form is spare and simple, like a primed canvas. The hard lines, flat roof, and geometric configuration of windows and exterior cladding fit the minimal to nonexistent topography of this part of town. Its facade is indeed striking, leaving no speculation as to what century it belongs to, but the house's material palette, height, and siting don't stray far from the neighborhood's overall look and feel. Even so, passersby will quickly discern that this design was an unconventional choice.
According to the home's owner, Kim Wieting, there were no "negative vibes" among her neighbors when the house was going up. "The vast majority of responses were positive," she says. "Everybody was happy that something was getting built."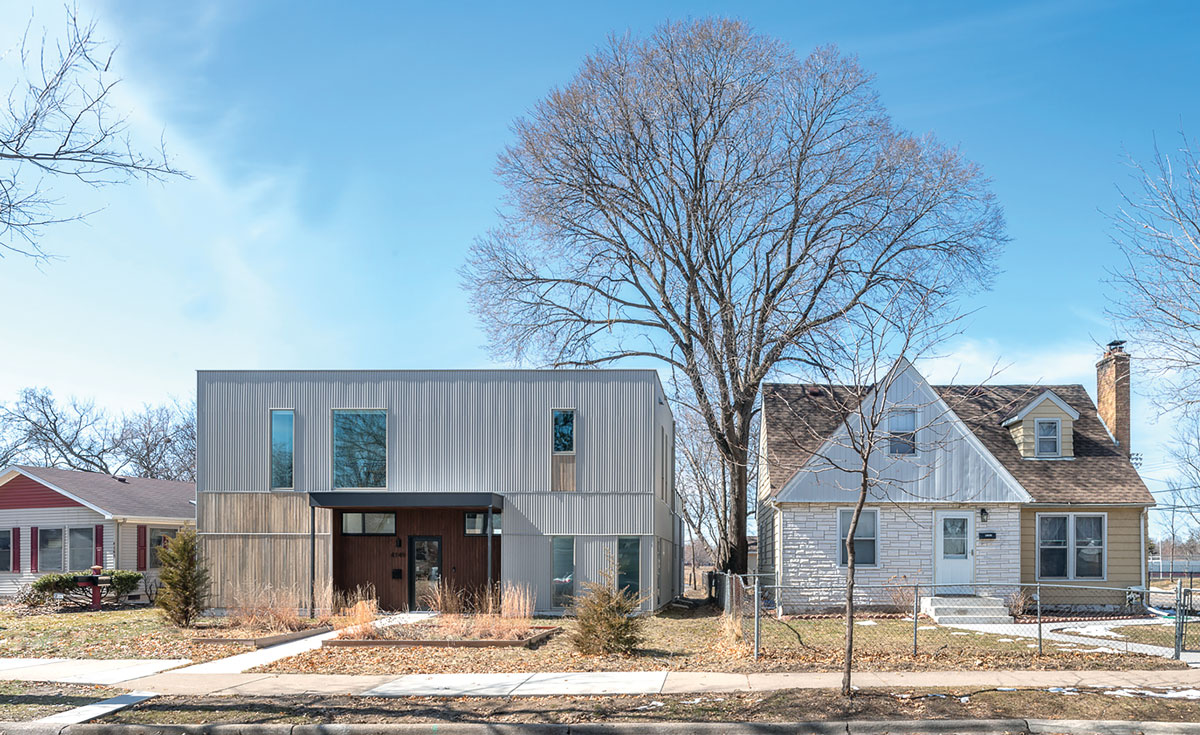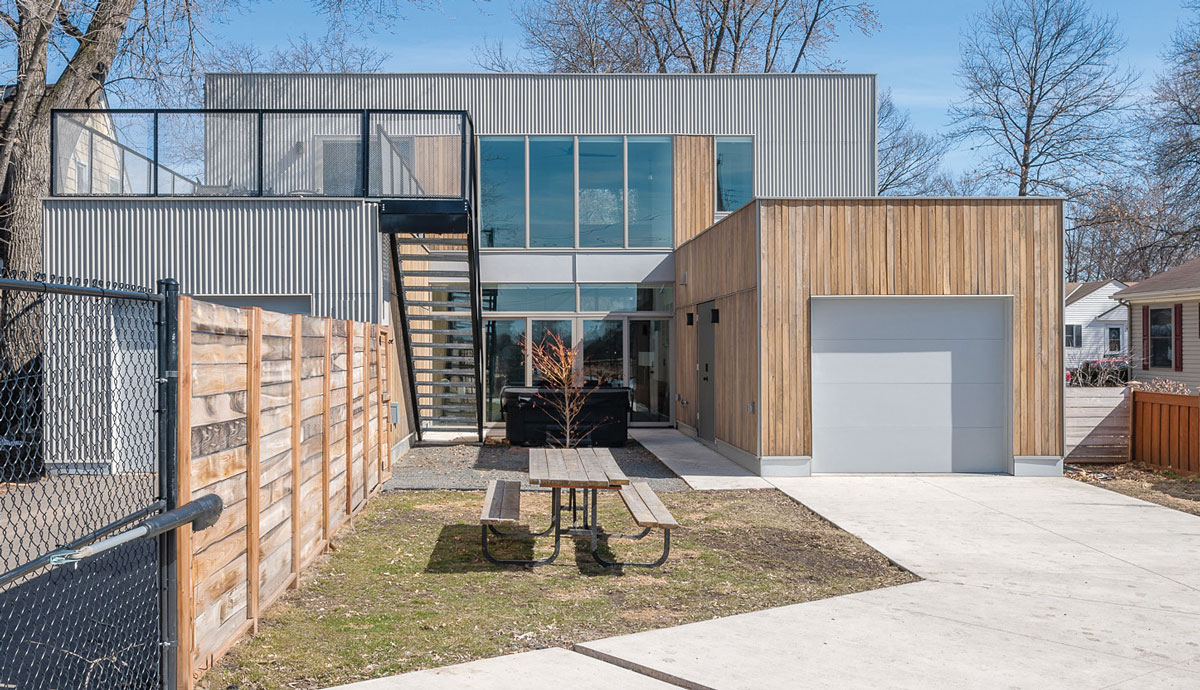 Prior to 2018, the lot had been sitting empty for several years in this racially and ethnically diverse part of the city. Wieting, a long-time resident of South Minneapolis (a much trendier part of town where the cost of land can be as much as one's mortgage), was on the hunt for a developable lot that was close to her place of work just across the Mississippi River and wouldn't break the bank. There was something "fortuitous" about…
Weekly Newsletter
Get building science and energy efficiency advice, plus special offers, in your inbox.
This article is only available to GBA Prime Members
Sign up for a free trial and get instant access to this article as well as GBA's complete library of premium articles and construction details.
Start Free Trial
Already a member? Log in