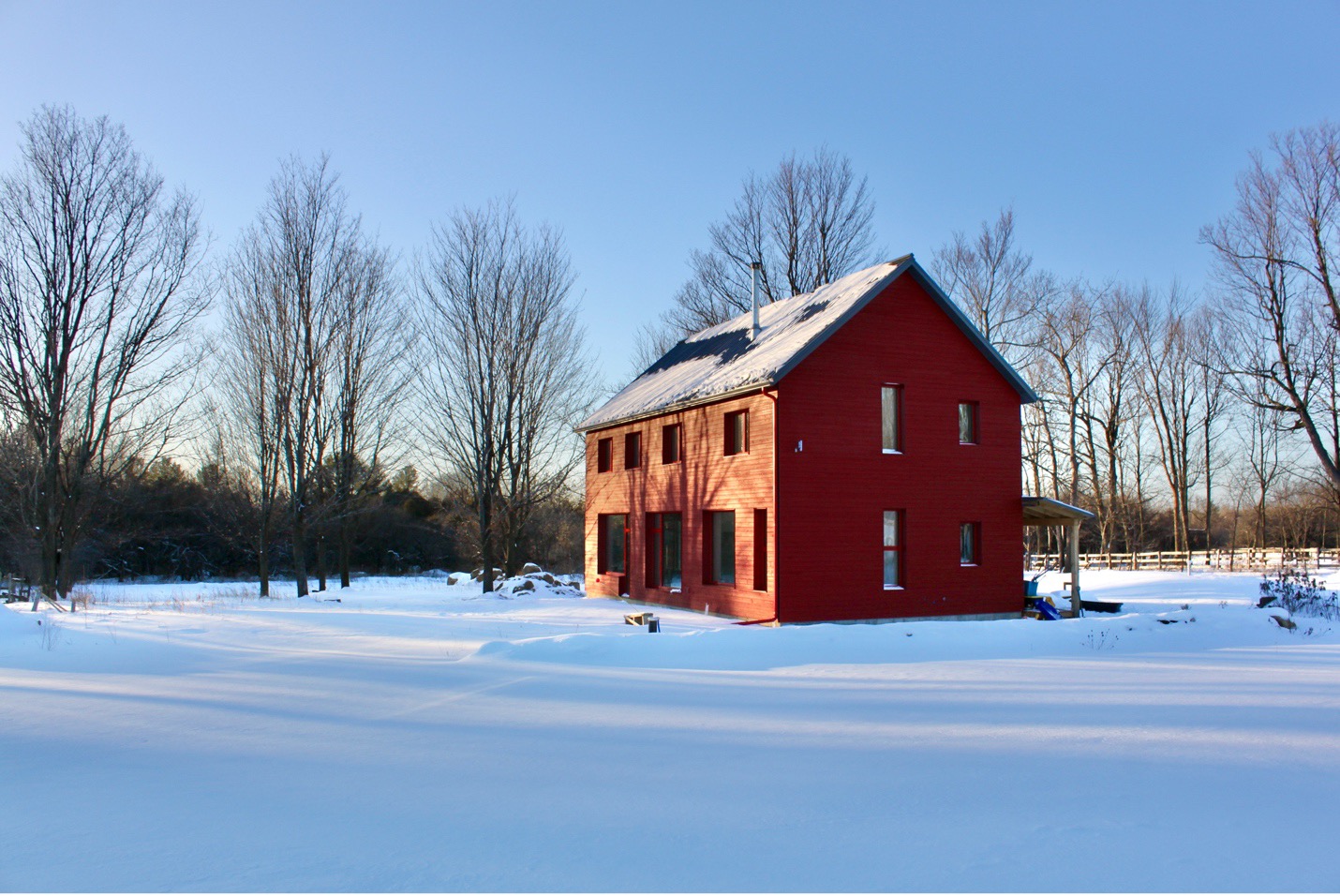 There was a time when we worried only about energy consumption in our houses and tried to reduce it by adding more insulation to the walls and additional layers of glass to the windows. Some pushed the envelope to achieve the tough Passive House standards. But now that we worry about embodied carbon too, some are pushing back. Architect and instructor Kelly Alvarez Doran, for example, says it could take 100 years to pay back the carbon debt for the extra pane in a triple-glazed window.
GBA's Martin Holladay goes so far as to claim that Code Minimum is the New Green. He writes, "These specifications don't make sense from a perspective focused on embodied carbon emissions. A slight reduction in energy use that occurs 20 or 30 years from now won't help us during our planet's risky 'tipping point' years."
But do those specifications make sense if we can design a building that performs at Passive House level and has low embodied carbon? That's what Evelyne Bouchard of Tandem Architecture Ecologique wanted to find out when she designed her own house in Quebec. Specifically, her question was: "Does the embodied carbon in the extra insulation of a Passive House cancel out the operational carbon savings of a more efficient building envelope?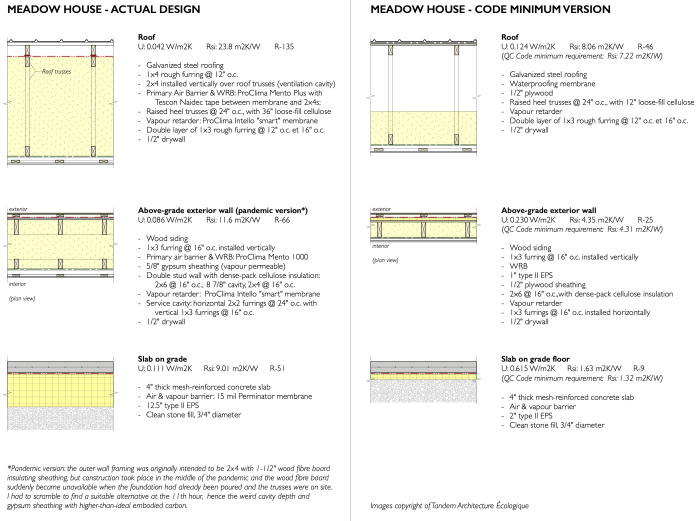 Sussing the trade-offs
Bouchard put her house design through the BEAM Estimator and ran it again with the assemblies downgraded to the minimum allowed by Quebec Construction Code without changing the material specifications.

As seen in the BEAM data above, the Passive House design had a 14% reduction in embodied carbon compared to the code minimum. In response, Bouchard writes: "The magic here lies in the use of cellulose insulation. Since cellulose is made from recycled paper, we are diverting the carbon from this plant-based material…
Weekly Newsletter
Get building science and energy efficiency advice, plus special offers, in your inbox.
This article is only available to GBA Prime Members
Sign up for a free trial and get instant access to this article as well as GBA's complete library of premium articles and construction details.
Start Free Trial
Already a member? Log in