Attic/Roof Venting and Insulation Options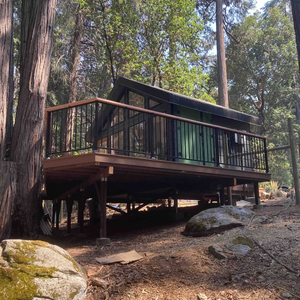 Howdy folks!  We are doing a project in Grass Valley, Ca, climate zone 9 I believe.  It is a single story house on a raised foundation with a large attic space.  It is a partial remodel with half of the house getting new stucco along with a new bathroom, new windows and some other various improvements.  We had the home rewired (pulled all the old knob and tube out which means the old attic insulation was vacuumed out) and now the attic space is open for new insulation.  
Currently it is vented solely with three gable vents (two of which are not pictured as they were not cut in yet), no ridge vents or eve block venting.  Would it be wise to cut in a ridge vent and vent some of the eve blocks and blow in insulation into the attic or would a closed cell spray foam on the underside of the roof deck and an unventeted attic be a better way to go?
I have attached some pictures of the home below.  Any input would be greatly appreciated!
Thanks!