Insulating Ventilation Equipment Ductwork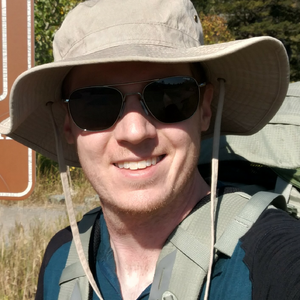 Hi all, a couple questions about ductwork & ventilation equipment insulation practices & materials:
For reference, I'm in Ohio (zone 5).  All ducts in questions are fully within the conditioned space.
Situation 1:  I'm installing an inline filter box before my ERV and kitchen exhaust makeup air system.  The walls of the filter box itself are just metal, and it seems like a bad idea to have a 2+ cubic foot box of outside air inside my conditioned space 😉  I'm looking for ideas on how best to insulate (& provide a vapor barrier for condensation control.)  Possible options include:
– The duct insulation that seems to be most commonly available around here is R-6 FSK-faced fiberglass duct wrap (let's not mention the bubble wrap stuff.)  R-6 seems a bit low for a box of outside air, when my walls are like R-30, and this stuff is also pretty flexible and might be difficult to wrap nicely around a filter box, but it is commonly available.
– I've found a source for higher-density FSK-faced rigid fiberglass duct insulation board, which gets me to R-8 or 9, but it's not as available — it'd cost about $200 (with shipping, or $100 + 2 hours of driving to pick it up)
– I have plenty of leftover insulation, if any was usable:  2″ unfaced rigid rockwool board, 1.5″ foil-faced polyiso board, and 3.5″ or 5.5″ unfaced mineral wool batts.  The polyiso isn't rated for being left exposed on the interior, so although it'd be great I don't think it's an option unless I build another box of some sort around it.  The various mineral wools would perform fine if I could supply an appropriate vapor barrier cover.  Should I go with a hybrid approach, like using my mineral wool board plus a cover of the R-6 duct wrap or the bubble wrap for a vapor barrier?  How do people insulate fresh air intake stuff, or do y'all just not worry about it?
Situation 2: I'm installing a ducted mini-split unit.  Although all ducts will be within conditioned spaces (mostly a small conditioned attic), I've seen some references suggesting that they should be insulated to some degree for condensation control during cooling season.  This does make sense — if the unit is capable of cooling below the interior ambient dew point, then logically the air coming out of it and thus the ductwork carrying that air could be below the dew point and condense water.  I assume that for condensation control inside conditioned spaces, the commonly available R-6 duct wrap would be sufficient — but before I go to the effort of this, can anyone confirm whether this is a real concern or if I'm overthinking this?
Thanks!