Detailing Windows in Assembly With Rainscreen and Exterior Foam Insulation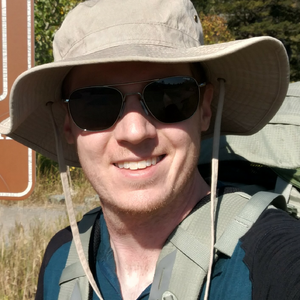 For those following along at home, my Inline windows are finally scheduled for delivery, a month late >_<.  While reviewing our installation details (attached), we came up with a couple questions:
First, on the sill, there will be a sloped subsill & back dam protected by a waterproof membrane, with the window supported on sloped shims.  At the jamb and head, I'll maintain continuity of my water barrier by taping from the window frame extensions to the surface of my exterior foam (which is my water barrier), and the interior of the window will be sealed all the way around (tape or sealant or expanding foam).  At the exterior sill, however, I've seen varying opinions on what to do — it seems that some people tape this with a vapor-open tape, providing a continuous air & water barrier and assuming that if any water gets into the space, it'll be a small amount and can dry through the vapor-open tape.  Other people seem to leave the sill entirely open to the exterior, and insulate with something fluffy and non-moisture-sensitive (ie mineral wool), so that any amount of water finding its way into this space can drain.  Still other details seem to mostly seal this area but leave some small weep holes or something.  Any thoughts on this?
Second, the window trim will be supported by furring strips, then there will be Coravent above and below the window to ventilate the furred-out siding rainscreen space.  How is the edge of the siding over the Coravent secured?  Is it sufficient on, say, a 5″ wide piece of siding to screw the upper 2″ to furring strips and leave the lower 3″ over the Coravent unsupported?  Put some screws into Coravent despite it not really being designed for structural support?  Rip down strips of Coravent to narrower widths so only 1-2″ of the siding is unsupported?
Thanks!