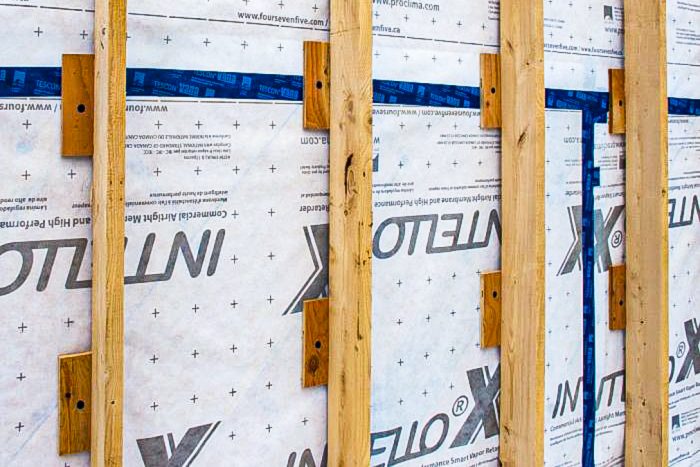 Tom K has plans to build an outbuilding this summer in Alaska, and he will include a continuous layer of exterior insulation—assuming he can get his hands on the materials he needs.
"It is currently not possible to get any kind of rigid mineral (vapor-open) insulation," he writes in this recent Q&A post. "It does not seem to even exist in the Pacific Northwest and my attempts to find a place to freight it have failed."
Tom needs insulation that is both fire resistant and vapor-open. He'd prefer to stay away from rigid foam, and wonders whether it's feasible to use mineral wool batts instead. Another option would be to build some type of exterior frame, such as a Larsen truss, and fill the exterior wall cavities with blown-in mineral wool or cellulose.
That's where we start this Q&A Spotlight.
Using batts may be problematic
In regards to the apparent unavailability of Rockwool Comfortboard, Jberks suggests that Tom call Rockwool directly. If there are any distributors in Alaska, the company could point him in the right direction.
But about those batts—that's probably not going to work, Jberks says.
"If we're talking about the same batts, my personal opinion is it wouldn't work, or would be a horribly cobbled attempt," he says. "The batts compress quite a bit. How are you doing to affix them while maintaining the depth? Also, I wouldn't know how you could do an air gap and siding, unless you built an exterior frame, which is essentially a double-stud wall and what you suggested with the Larsen truss."
The point of adding a continuous later of exterior insulation is to reduce thermal bridging through the wood frame of the building. And in one assembly…
Weekly Newsletter
Get building science and energy efficiency advice, plus special offers, in your inbox.
This article is only available to GBA Prime Members
Sign up for a free trial and get instant access to this article as well as GBA's complete library of premium articles and construction details.
Start Free Trial
Already a member? Log in