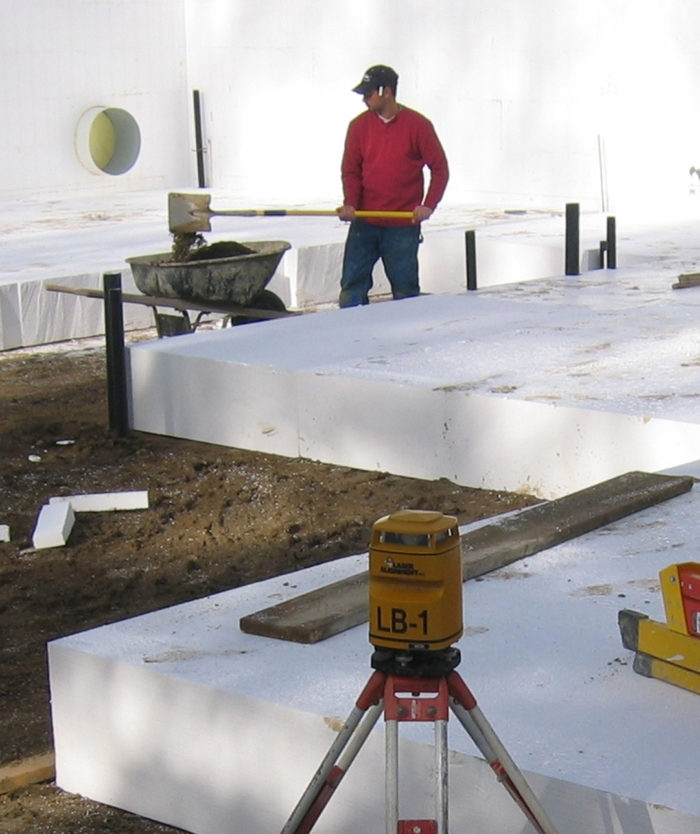 What's embodied energy, and is there any reason to pay attention to it? Embodied energy is the energy it takes to manufacture building materials. Until recently, it was safe to advise builders that it wasn't worth worrying about embodied energy, because the amount of energy (especially heating energy and cooling energy) used to operate a building over the building's lifetime dwarfed the relatively small amount of energy embodied in the building materials.
As builders choose to install thicker and thicker layers of insulation in their buildings, however, the old rules of thumb aren't working as well as they used to. Installing 6 inches of rigid foam insulation under a slab on grade may make sense in a cold climate; but if a Passivhaus builder decides to specify an additional 6 inches of foam, bringing the thickness of the sub-slab insulation up to 12 inches, it's unlikely that the final 6 inches of foam will ever save as much energy as was required to manufacture the foam.
Defining embodied energy
The embodied energy of a building component or of an entire building is calculated by adding:
The energy required to extract the raw materials used to make the building component (for example, the energy required to mine iron ore and make the steel wire that becomes a nail).
The energy required to transport the raw materials to the factory where the building components are manufactured.
The energy required to manufacture the building materials (for example, the energy required to transform steel wire into nails).
The energy required to transport the building materials to the building site.
The energy required to put the materials together at the building site, including the energy needed to transport the workers to the site.
Some, but not all, definitions of embodied energy include a few…
Weekly Newsletter
Get building science and energy efficiency advice, plus special offers, in your inbox.
This article is only available to GBA Prime Members
Sign up for a free trial and get instant access to this article as well as GBA's complete library of premium articles and construction details.
Start Free Trial
Already a member? Log in