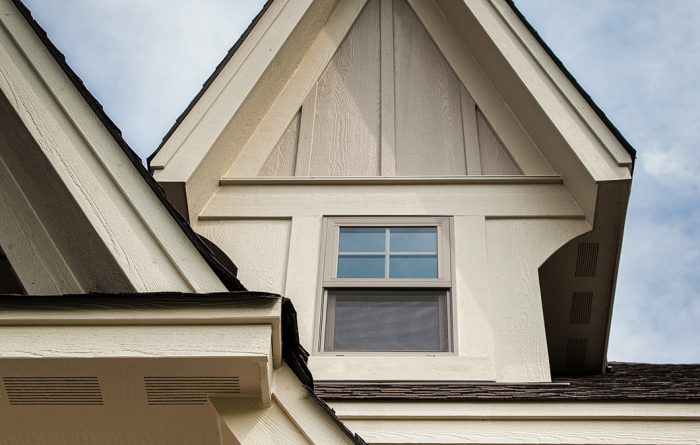 Writing in Fine Homebuilding magazine 22 years ago, Massachusetts builder Robert Weatherall described the pleasure of advancing from rough framing to running exterior trim. "It's like decorating a cake or coloring in a picture," he said. "After the rush of framing lumber and plywood, the trim is the welcome stage of finer joinery that can bring out the house's character."
The first step, Weatherall said, was to choose good stock, and that hasn't changed in the intervening two decades. But the D-select pine he favored at the time is only one of many trim options available to carpenters now, and probably one of the least common. Clear, high-quality stock has become more expensive and harder to find while a number of alternatives have become available, including plastics, engineered wood, fiber cement, and even stock made from an industrial waste called fly ash.
Builders must still balance performance, cost, appearance and availability to best fit the project and the budget. More recently, builders have faced added pressures. Not only are more of them looking for materials with a minimal environmental impact but also lower levels of embodied carbon as the industry slowly faces up to its role in global climate change.
Builders contacted by GBA offered a variety of opinions. Some have embraced newer options, such as engineered wood, PVC or poly fly-ash lumber. Others have used those alternatives only grudgingly. Few seemed committed to a single product. And what about Weatherall after all these years? Now a designer and no longer a carpenter in the field, he's still a wood guy. He can't bring himself to spec plastic trim and is put off by its "antiseptic" look, even as he's mindful of wood's inherent weaknesses. "It's hard to take the right path," he says.
Weekly Newsletter
Get building science and energy efficiency advice, plus special offers, in your inbox.
This article is only available to GBA Prime Members
Sign up for a free trial and get instant access to this article as well as GBA's complete library of premium articles and construction details.
Start Free Trial
Already a member? Log in