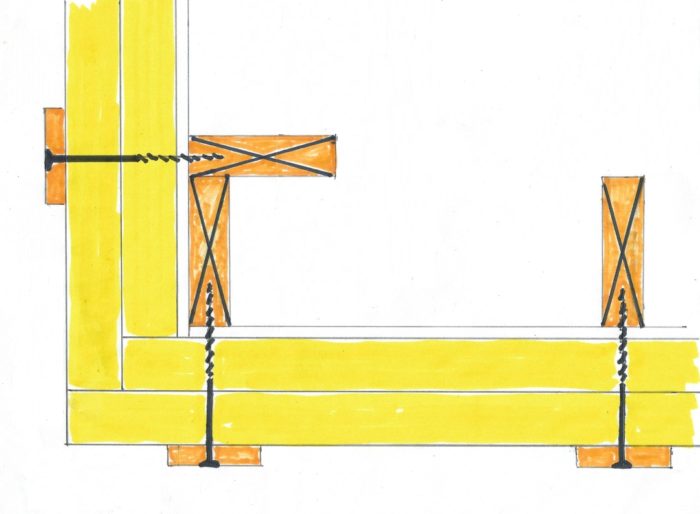 Many GBA readers have built homes with 4 inches or 6 inches of rigid foam on the exterior side of their walls. Typically, these walls include vertical 1×4 furring strips, 16 inches or 24 inches on center, on the exterior side of the rigid foam. The furring strips perform at least three functions: they hold the foam in place, they create a rainscreen gap, and they provide something for the siding to be fastened to.
If you look at the illustration at right, you'll realize that there is no easy way to install a 1×4 furring strip at the exterior corner of a wall with thick rigid foam. Sure, you can attach a furring strip to the stud nearest the corner — but the rigid foam extends further, beyond the last furring strip.
When it's time to install vertical corner board trim, you realize that there isn't anything at the corners to nail to. Oops.
OSB or plywood to the rescue
The solution is to plan ahead by installing wide strips of 3/4-inch-thick material (usually OSB or plywood).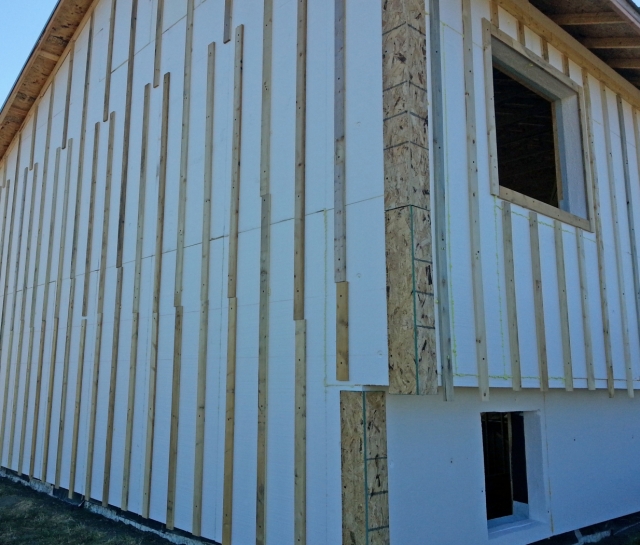 If your house has 4 inches of exterior rigid foam, then these strips should be 6 or 7 inches wide; if you have 6 inches of exterior rigid foam, these strips should be 8 or 9 inches wide. It's also possible to use a 1×8 or a 1×10 board instead of OSB or plywood for this purpose.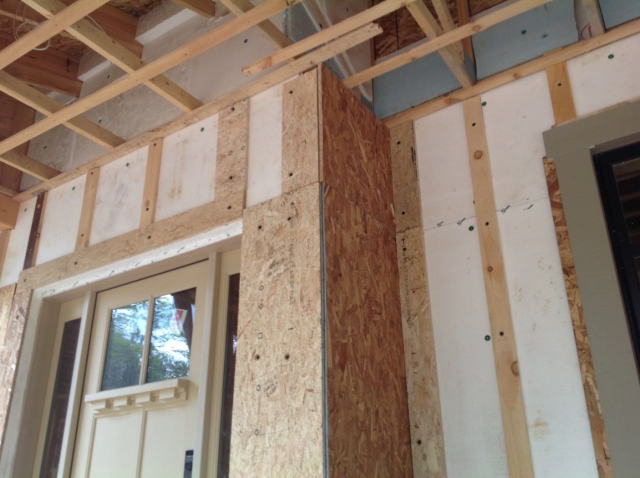 One of these strips (or a wide board) is screwed through the foam to the last stud on the wall, so that the strip extends all the way to the exterior corner. After the first one is installed, the corresponding strip on the intersecting wall is installed to overlap the first, and the two strips are fastened together at the corner with staples,…
Weekly Newsletter
Get building science and energy efficiency advice, plus special offers, in your inbox.
This article is only available to GBA Prime Members
Sign up for a free trial and get instant access to this article as well as GBA's complete library of premium articles and construction details.
Start Free Trial
Already a member? Log in