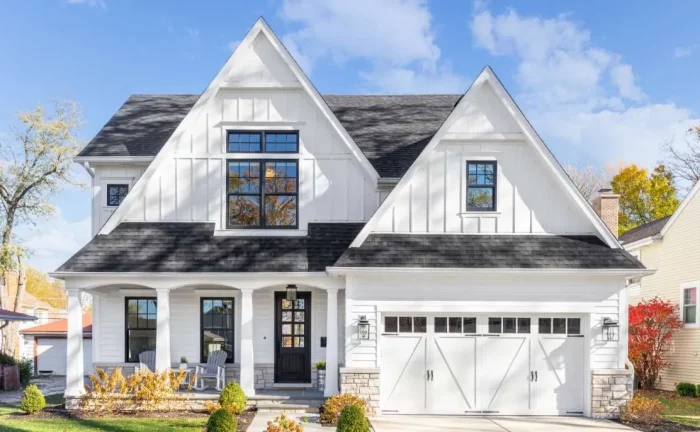 The Great Wall of China embodies the enduring muscle of ancient building techniques—surviving centuries through earthquakes, wind, and rain. Sticky rice was a key ingredient; it was combined with slaked lime to make a mortar of greater strength and moisture resistance than sand, lime, and water alone. Fast-forward 35 centuries, and we find a growing range of bio-based building products touting properties that promise longevity. For example, Modern Mill—a manufacturing company based in Fernwood, Mississippi—has patented ACRE, a sustainable wood-alternative material made from rice husks. The zero-waste facility partners with distributors throughout the U.S. to supply dimensional lumber, sheet goods, boards, decking, and siding.
If you have seen rice fields, you know the grain (Oryza sativa) grows in water. We eat the seed kernel, and the husk keeps it dry. Hence the value of discarded rice husks (also called hulls) as a naturally hydrophobic building material. Husks contain a high silica content used as an amendment to improve Portland cement and produce rice concrete; it is also used for making geopolymers, ceramic glazes, class A thermal insulation, particle boards, and now Modern Mill's ACRE line.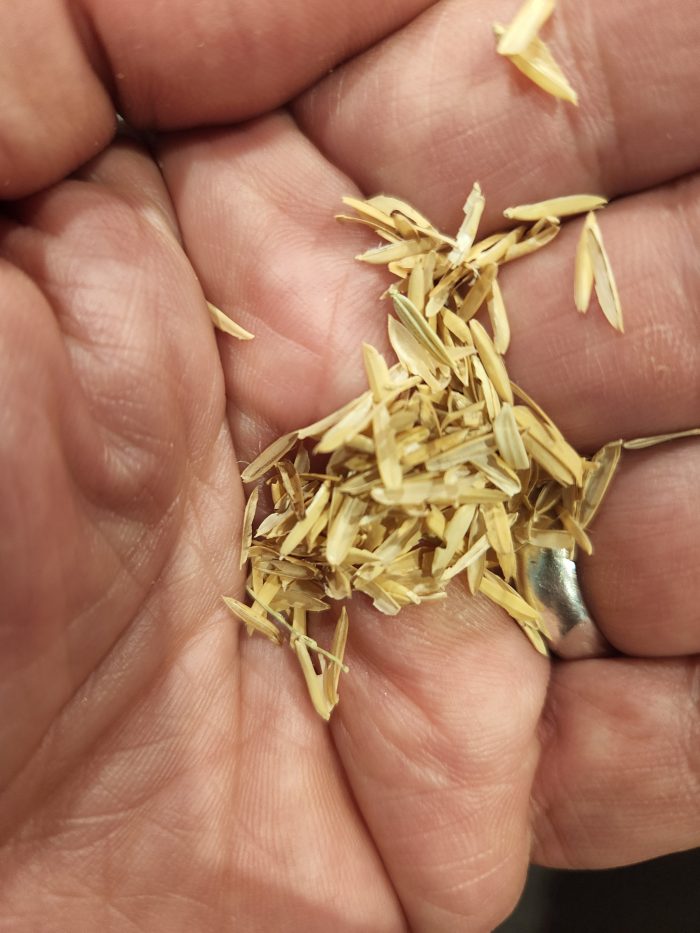 Why rice hulls?
According to Chandler Delink, national sales manager for Moder Mill, the inspiration to make rice hull products came from polymer-husk technology developed in Germany to replace tropical hardwoods in the furniture industry. Processing discarded rice hulls into densified material is a growing trend, helping reduce the consumption of forestry resources. Unlike wood pulp, hulls will not absorb moisture, yielding a biomass product with the characteristics of PVC—waterproof, flexible, and lightweight. But it will accept tooling, such as drilling, routering, and mitering. (On Modern Mill's website, you will find installation literature and videos illustrating these capacities.)
Performance claims
According to Chandler, the material has a thermal expansion coefficient but "25% less than vinyl and PVC siding." Natural Homes published a paper by Paul A. Oliver, Ph.D. on The Rice Hull House in Tennessee. He states that ASTM testing "reveals that rice hulls do not flame or smolder very easily, they are highly resistant to moisture penetration and fungal decomposition, they do not transfer heat very well, they do not smell or emit gases, and they are not corrosive to aluminum, copper or steel." The author goes into great depth on the virtues of husks as a material aggregate.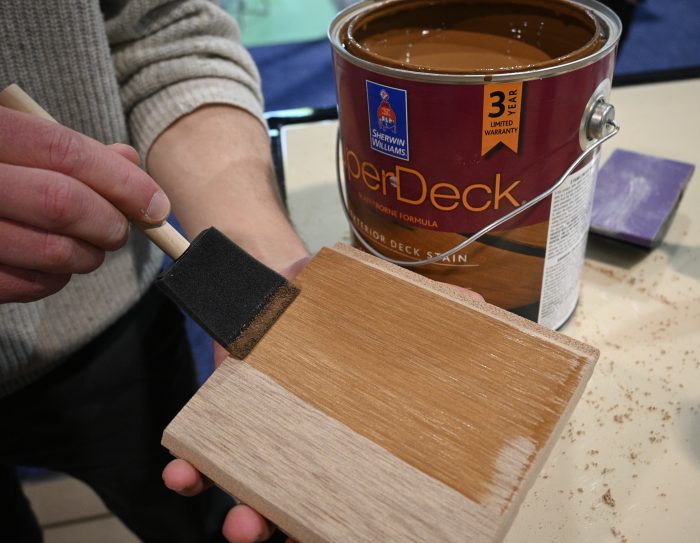 Listing the virtues of ACRE siding, Chandler emphasizes the contrasts with popular competitors, saying it's more rigid than PVC but more flexible than fiber cement—one person can carry a 16-ft. board without it breaking. Other named attributes include: cutting the material produces almost no dust and does not cling to clothing (PVC has a charge like static electricity that makes it sticky); the material will not melt even when cut with a dull blade; it has no toxic gasses or friable minerals; it can take conventional wood stains; and, for making curves, it will mold when heated.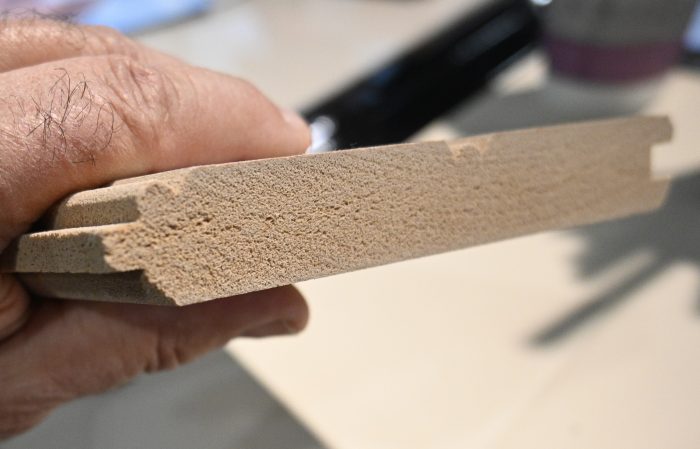 Pick up a piece of ACRE, and you notice a slightly rough texture. Since the siding and trims are manufactured by milling from large sheets, the edges are sharper than those of extruded siding and trim. It has a distinctly wood-like appearance and feel. For this reason alone, you may want to consider using it. As a material made with upcycled ingredients, it also has the advantage of green bonafides for LEED and other green rating programs. To learn more on this front, Modern Mill includes a LEED Fact Sheet and Technical Data on their website.
Modern Mill obtains all its husks from Mississippi, and its products are available nationally through supply houses and lumber yards. Their website has a list of outlets by state. In Texas, I found distributors in Austin and San Antonio. Menards carries ACRE trims ($26.69 for 1x6x8) and sheets ($62 for 4×8). Modern Mill will also sell direct.
________________________________________________________________________
Fernando Pagés Ruiz is a builder and an ICC-certified residential building inspector active in code development.
Weekly Newsletter
Get building science and energy efficiency advice, plus special offers, in your inbox.