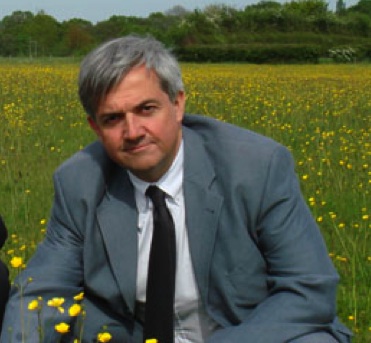 It has been a busy week for Chris Huhne, Britain's secretary for energy and climate change. On Tuesday he announced the government's commitment to a 50% reduction of greenhouse gas emissions by 2025. On Wednesday, he said the government would submit, for ratification by Parliament, guidelines for developing major energy infrastructure projects, including those based on nuclear power.
As noted in a recent post by energy-and-metals news source Platts, the infrastructure-planning guidelines, called National Policy Statements, provide a framework for decisions on planning applications for such projects.
Huhne has been mentioned by GBA for his advocacy of the Passivhaus standard, which he has said he would like to see adopted as the convention, rather than the exception, for new-home building in the U.K. as it strives to bring all new homes to zero-carbon performance.
An attempt at green innovation in difficult economic times
Huhne now has his hands full, in any case. The U.K.'s attempts at economic recovery – while the government simultaneously imposes stringent budget-austerity measures and sets challenging energy conservation goals – are being closely watched. Meanwhile, Britain's treasury department and some of the country's business interests have pushed back against the emission-target commitments over worries they would reduce the U.K.'s growth prospects and international competitiveness.
As noted in a recent overview posted by The Independent, the government also has cut funding for clean-energy technologies such as solar power, and the coalition government's newly announced "green bank" – an entity established specifically to invest green technologies – will not be able to borrow money for renewable-energy projects until 2015 (although it does already have about $4.85 billion to invest).
Still, the secretary has vowed to make the transformation to low-carbon living as economically palatable for businesses as possible, in part through shifts to nuclear power and offshore wind farms as the country reckons with its inventory of aging power plants.
"We are demonstrating our desire to drive the changes needed to turn the U.K. into a dynamic, low-carbon economy that is attractive to investors in the new and growing low-carbon sectors," Huhne said as he announced the carbon-reduction commitments during an address before the House of Commons. "We are also sending a clear signal to the international community: that the U.K. is committed to the low-carbon economy."
The next step will be to go from the legally binding commitments to concrete plans. It will be an interesting process every step of the way.
Weekly Newsletter
Get building science and energy efficiency advice, plus special offers, in your inbox.