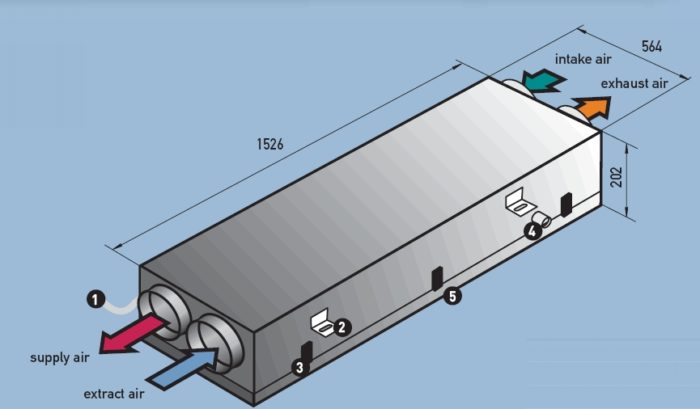 BOLSTER MOOR, U.K. — A British building materials supplier, the Green Building Store (http://www.greenbuildingstore.co.uk/passivhaus.php), has begun carrying a line of building materials for houses that aim to meet the German Passivhaus standard. Among the products available from the Green Building Store are triple-glazed windows, heat-recovery ventilators, and construction tapes.
The Passivhaus standard requires buildings to have an extremely low level of air leakage and a high level of insulation. Of all of the materials used to build Passivhaus buildings, to most difficult to obtain outside of Germany and Austria are windows with a low enough U-factor. The Green Building Store imports the EnerSign line of windows from Pazen, a German manufacturer; these windows are available with a whole-window U-factor of 0.11 (R-9).
According to Chris Herring, the director of the Green Building Store, "We have introduced our new Passivhaus range to accelerate the adoption of Passivhaus design and construction in the U.K. Passivhaus building design has been widely adopted in Europe and has recently had high level support from the European Parliament. The U.K. urgently needs to embrace the Passivhaus approach if we are to respond to the threat of climate change effectively and cost-effectively."
Weekly Newsletter
Get building science and energy efficiency advice, plus special offers, in your inbox.