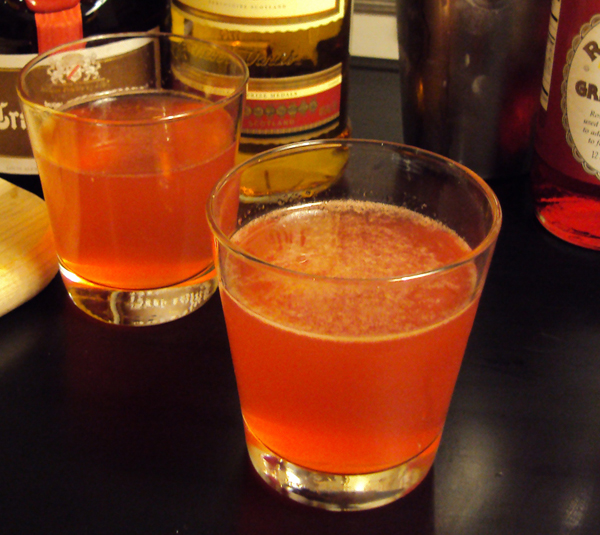 There's a perceptible buzz in the air about the Passivhaus standard within the green building community. In fact, it's becoming downright inescapable in these hallowed halls, forums, blogs, and seminars. So naturally it's time for the less-than-hallowed reaches of the blogosphere, such as the Green Architects' Lounge, to jump in and join the conversation.
Before you press download or play Part 1, I'd like to point out a couple of things. First, you may have noticed that we now reside in our own blog section (no longer under Design Matters), and for those of you who subscribe to us on iTunes, you may have noticed we now have our own dedicated feed — or rather, you may have noticed that this didn't show up on your normal feed. (It is great to be on our own, but we will miss the honor of sharing with Dr. Joe and Dr. John.) In my next post, I'll leave links and instructions on subscribing to the new feed. I'll also post instructions from the old feed itself.
Also, we have a new e-mail address. If you have a great idea for an upcoming topic, want to leave general feedback, or want to share your favorite cocktail recipe, you can e-mail us at [email protected]. If you'd like to complain about these changes, or the apparent irreverence of the hosts, or the many sentence fragments in my recorded speech patterns, you can email us at [email protected].
Now back to the topic at hand.
In Part 1 of the podcast, we discuss the basics:
"Passive house" is not the same as a "passive solar house"
The recipe for a passive house: thick insulation, elimination of thermal bridging, air sealing, high-quality windows and doors, HRV (or ERV)
Why do a passive house?
Reduce energy consumption
Reduce carbon emissions
"Payback" will likely not be your reason
History of the Passivhaus movement
I realize that in Part 1 we haven't yet made it to the standards that clearly define what constitutes a passive house. That is the very topic of Part 2 of this episode. But if you can't wait, I urge you to click on this link to Dan Morrison's GBA pagee, "Passivhaus Homes are Extremely Tight and Energy-Efficient." That Web page is an aggregate source for links to GBA's extensive information on the subject of the Passivhaus standard.
I mention in this part of the episode that I'm working on a passive house in Maine. If you are interested in following along, my client has started a blog for it. We're calling it EdgewaterHaus. I should also include this link to Passipedia and also to PHIUS.
Stay tuned for Part 2, The Standards. Cheers.
TRANSCRIPT
Phil Kaplan: Today, we're going to be talking about Passivhaus, a very exciting topic. People are starting to get to know what this is. It took them a little while to catch up with LEED — they still call it "LEEDS." But the tipping point for Passivhaus came about a year ago. It was an article in the New York Times about a couple who heat their house with nothing. It was the most e-mailed article from the New York Times website for weeks! All right, the energy geeks were out there! That was a good sign, and here we are.
Chris Briley: Right now, I've just started working on my first passive house. You know, we haven't done one of these on LEED, but that's old hat now — and two years from now, maybe this will be.
Phil: If you're on Green Building Advisor, LEED is 'old hat' already.
Chris: Before we dive into Passivhaus, it's cocktail time. Cheers!
[The guys talk about Man of the Moment and the practicality of keeping Grande Marnier in the glove compartment.]
Phil: This is like a Shirley Temple with Scotch… OK, to dig into Passivhaus, let's start with what Chris is working on right now. He's more of an expert than I am.
Chris: I'll preface this by saying it's all new to me. I'm not a consultant; I haven't had the training. So, a passive house is…
Phil: It's not a passive solar house!
Chris: Right. We get that a lot. A passive solar house recipe is a lot of thermal mass, a lot of solar glazing, you're heating with the sun — that's passive solar design. The basic philosophy of Passivhaus is you improve the thermal envelope — you reduce the heat demand — so you can eliminate the mechanical system. That's your cost-effective measure: You put your money toward the thermal envelope. The recipe is thick insulation — walls of at least R-40; elimination of thermal bridging — minimizing conduction through studs; and airtightness. To severely restrict air leakage, you need a balanced energy recovery system. You actually have to submit recordings of how you balanced the system and what the settings are when you apply for the Passivhaus certificate. Windows are also a big part of the recipe — insulated glazing.
Phil: Passivhaus takes thermal bridging to the next level, really examining every corner and every detail and every window.
Chris: So, why do a Passivhaus?
Phil: Buildings consume about 50 percent of our energy right now. If we want to change our world, we have to start with buildings. And who's in charge of buildings?
Chris: Um, me?
Phil: Yeah, you are!
Chris: All of us are…
Phil: Yeah, architects and builders…
Chris: The people who started the Passivhaus movement — their number-one reason? Climate change. That doesn't resonate with the same power here in the States. There's probably 30 percent of the community who won't listen to that reason…
Phil: It is sort of ephemeral, when people want to talk about payback immediately. And payback may be a tough part of the equation.
Chris: Some people would be on board with the idea that the house is not just for them, but it's also for the next generation. We're trying to reduce carbon emissions, and some 40 to 50 percent of U.S. carbon emissions come from building centers — what houses consume and how we build them.
Phil: It's really about energy. It's different from LEED; we're not talking about recycled materials, just energy. The Germans have based this standard on a 90 percent reduction in energy consumption.
Chris: Here's a little history. In the 1970s, folks at the University of Illinois coined the term "superinsulation." There was also a book by a Harvard physicist, William Shurcliff, called Super Insulated Houses and Double Envelope Houses, which always gets mentioned as an influential stepping stone. The folks in Europe looked very hard at what was going on at the University of Illinois and in this book. Sweden came up with rigorous energy standards, and a professor named Bo Adamson and a German physicist named Dr. Wolgang Feist designed the first Passivhaus, as proof that these standards were not only achievable, but could be surpassed and work. The heat load was 10 watts per square meter. Amory Lovins convinced Dr. Feist that he didn't just have a science experiment, but something for the public; he could take this to the next step. So, in 1996, Dr. Feist founded the Passivhaus Institut, and using that first house as a model, came up with the Passivhaus standards. In 2003, I think, Katrin Klingenberg built the first passive house in the States—the Smith House.
Phil: She got 14 inches of rigid insulation under the slab.
Chris: People thought she went overboard…
Phil: And then they saw the numbers and the feedback, and their eyes opened.
Chris: Then she started the E-Co Lab to promote the Passivhaus idea. As these houses are built in the States, there's a way to monitor and promote them. And then in 1998 along with builder Mike Kernagis, they founded Passive House Institute U.S., and now here we are with Passive House Alliances forming. There's also a great resource now called Passipedia.com.
[Part 2 of this episode is now available.]
Weekly Newsletter
Get building science and energy efficiency advice, plus special offers, in your inbox.