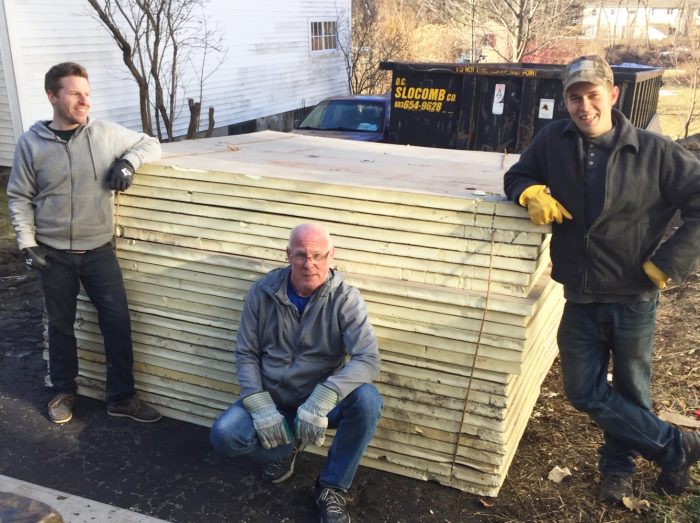 Kiley Jacques, senior editor at Green Building Advisor, recently suggested that I write an article called "Building a Budget-Friendly Unvented Cathedral Roof." My first reaction was, "That's an oxymoron." Insulated roof assemblies tend to be expensive, especially when compared to the cost of a vented attic with insulation on the attic floor.
Upon reflection, though, I decided that the topic is worth tackling.
To determine the cost, get bids
One overarching problem is that it is hard to generalize about construction costs. There are wide variations in local costs, due to variations in labor rates, variations in materials availability, and a few inexplicable regional quirks (summed up by the comment, "No one builds that way around here").
If your brother-in-law is a spray foam contractor, you may be able to get a great deal on spray foam—while your neighbor might find spray foam to be the most expensive insulation option on the market. If you are acting as the general contractor for your own house, you may be able to provide some of the labor for your project. In short, there are so many variables that generalizations are risky.
For almost all construction projects, however, a few basic points are fairly universal.
Point #1: If you're designing a new house, avoid cathedral ceilings.
Cathedral ceilings are expensive to build. When builders construct a cathedral ceiling, insulation details and air-sealing details are often botched, so this type of insulated roof assembly is both expensive and risky.
If you want low construction costs, a reduced chance of ice dams, and a reduced chance of roof sheathing rot, design your house with a vented unconditioned attic instead of a cathedral ceiling.
Point #2: Simplify the roof design.
If you are designing a new house, and have your heart set on a design…
Weekly Newsletter
Get building science and energy efficiency advice, plus special offers, in your inbox.
This article is only available to GBA Prime Members
Sign up for a free trial and get instant access to this article as well as GBA's complete library of premium articles and construction details.
Start Free Trial
Already a member? Log in