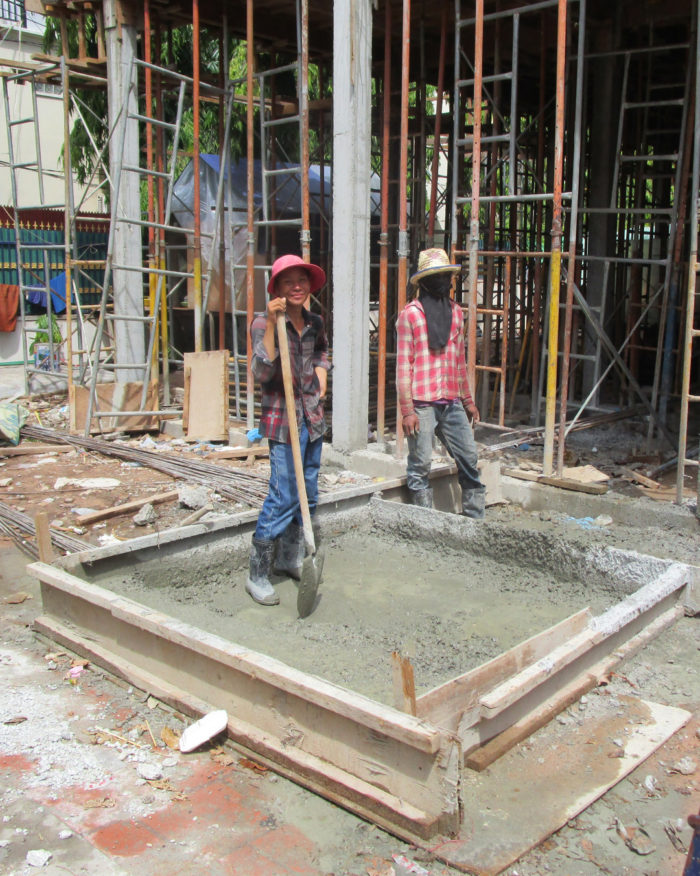 A few weeks ago, I accompanied my wife Karyn, who is a pediatrician, on a three-week trip to Cambodia. She volunteered her services at the Angkor Children's Hospital in Siem Reap, in response to a request from hospital administrators. The hospital invited her to Cambodia to provide two weeks of specialized medical training for the hospital staff.
Lucky me: I got to tag along.
Siem Reap is a bustling town in northwest Cambodia, only a few miles away from the world-famous temples of Angkor Wat.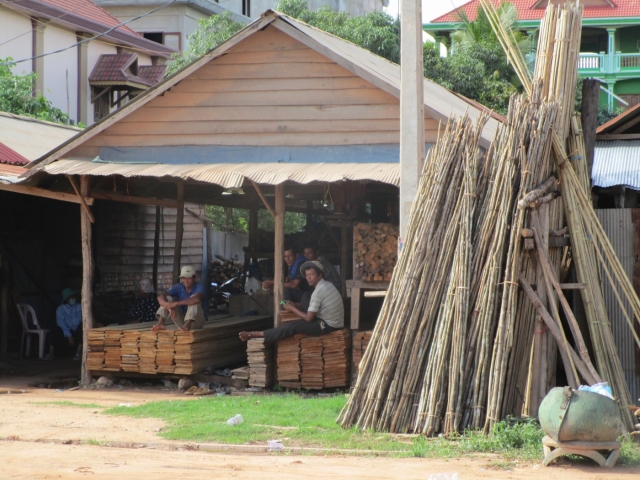 A typical lumberyard in Siem Reap, Cambodia. These lumberyards sell boards and planks (mostly tropical hardwoods, of course) as well as wood poles (used to support the forms used for suspended concrete floors) and bamboo poles (visible on the right side of the photo). Bamboo is used for many purposes, including staging.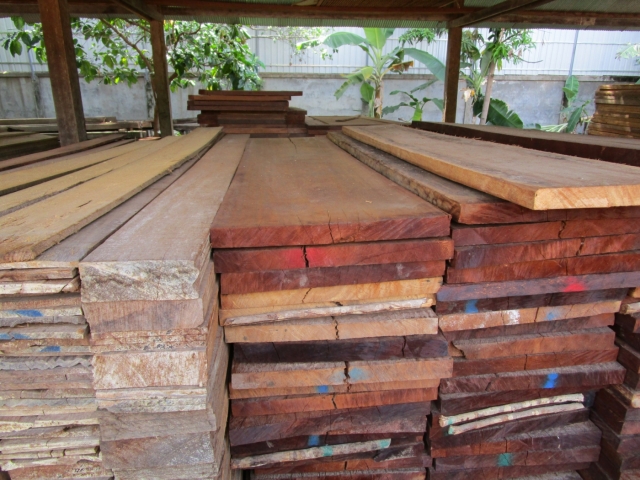 The tropical hardwood boards sold by Cambodian lumberyards are gorgeous, but it's hard to look at these boards without wondering whether local logging practices are sustainable.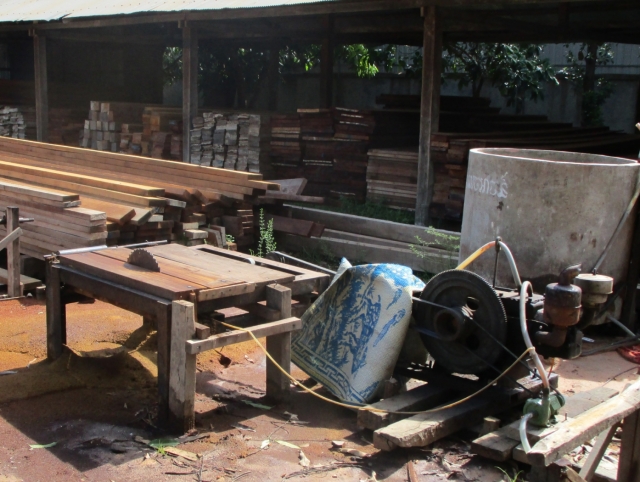 One lumberyard I visited had a tablesaw powered by a gasoline engine. The saw is apparently used to rip boards to order.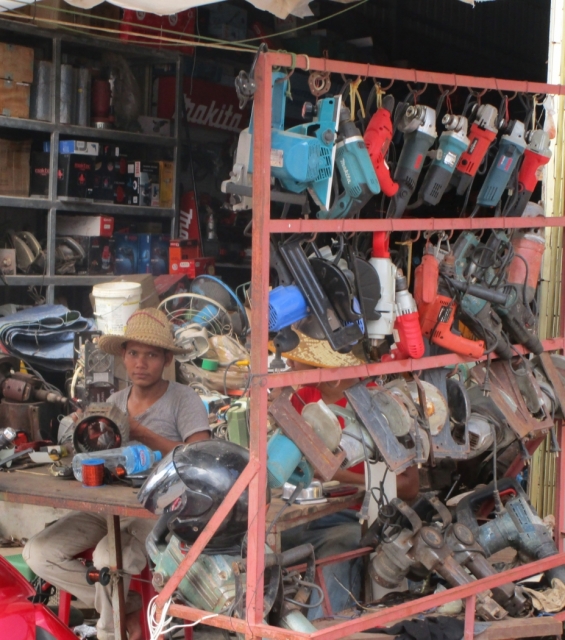 Power tools can be quickly repaired in Siem Reap. This worker is rewinding an electric motor.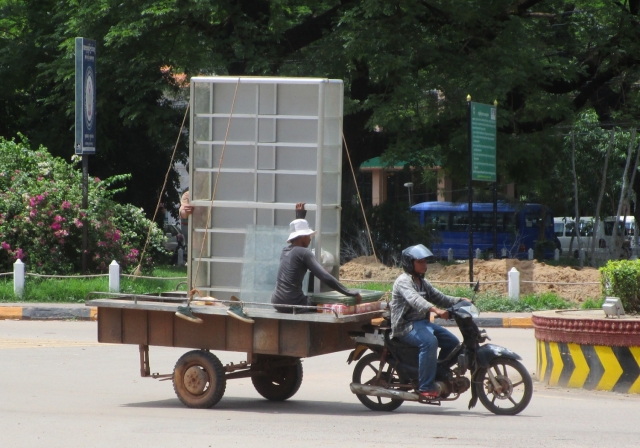 To deliver construction materials, tools, and equipment to the job site, most Cambodian builders use a tuk tuk (a trailer pulled by a motorcycle).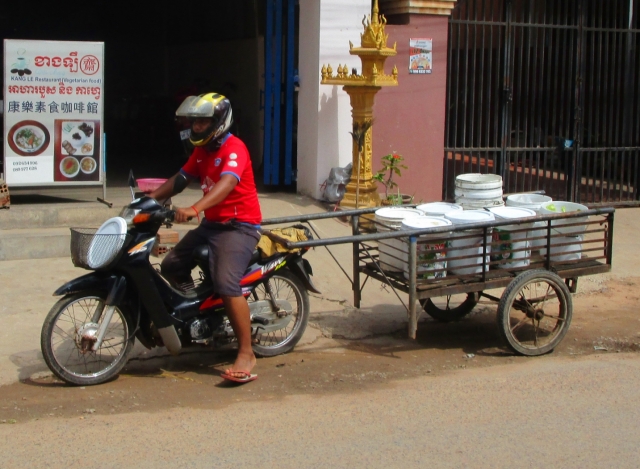 Tuk tuks are used to deliver lumber and steel profiles, as well as anything that can be delivered in a Sheetrock bucket.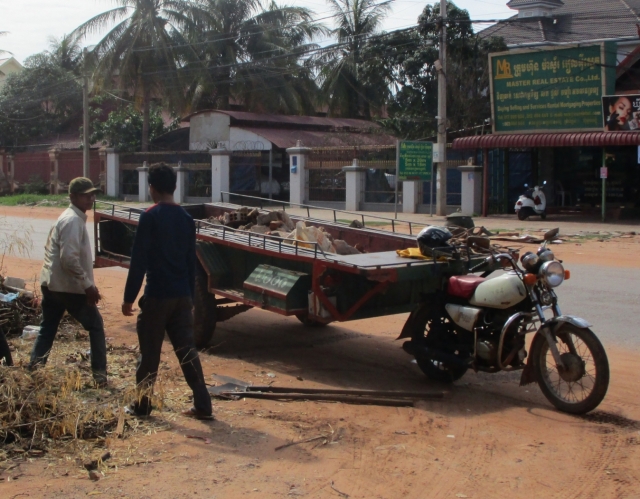 At a demolition job in Siem Reap, I saw two workers loading a tuk tuk trailer with broken bricks and mortar. The weight that these tuk tuks can handle is impressive.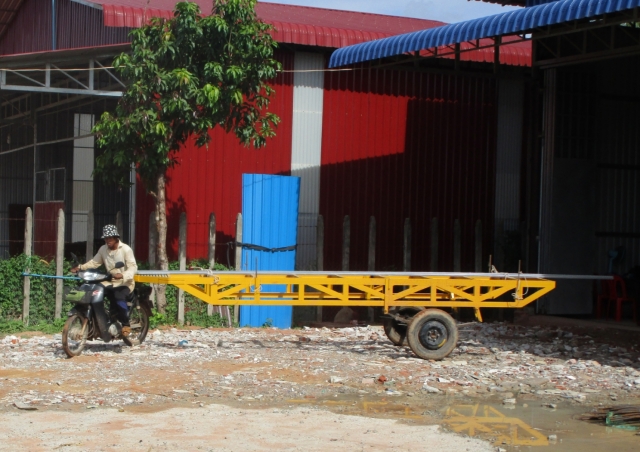 This welding shop delivers steel with a very long tuk tuk trailer.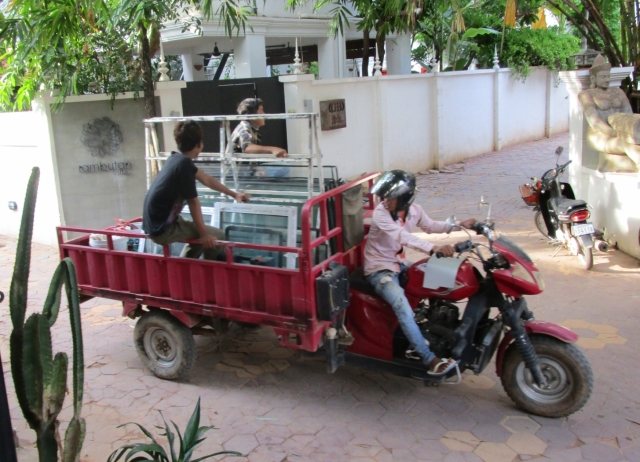 Windows being delivered in Siem Reap. Strictly speaking,…
Weekly Newsletter
Get building science and energy efficiency advice, plus special offers, in your inbox.
This article is only available to GBA Prime Members
Sign up for a free trial and get instant access to this article as well as GBA's complete library of premium articles and construction details.
Start Free Trial
Already a member? Log in