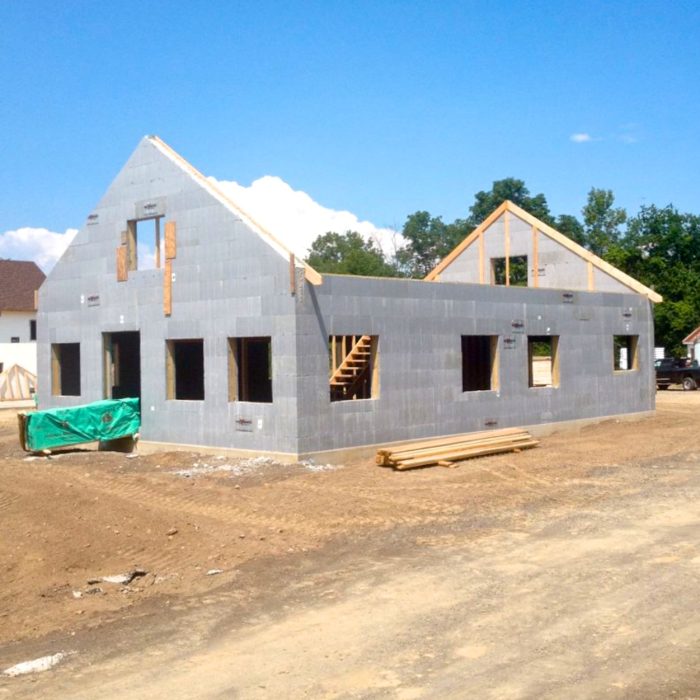 The spike in lumber prices during the pandemic got people like GBA reader srasic wondering whether houses built with insulating concrete forms (ICF) could be competitive in cost.
"Curious if people think this still holds true today or will in 2023," he writes in this recent Q&A post. "I know lumber prices have gone down but they still seem to be a lot higher then pre-pandemic. When comparing I'm looking at ICF vs. a high-performance ZIP sheathing and exterior insulation."
Although srasic acknowledges that no one can predict what will happen to lumber prices over the next year, he's still curious about how much of a premium he might have to pay for ICF construction and whether the added cost is worth it.
That's where we start this Q&A Spotlight.
ICF construction costs more
Jberks has poked into a similar question—how wood-frame construction compares with insulating composite concrete forms (ICCF), which are roughly the same in cost as ICFs.
"I'm not going to get into the merits and greenery of ICCF vs. ICF," he writes. "I'll let you guys on this post squabble about that. However, based on my curiosity, I took an hour of my time to do a very simple estimate to compare cost of a wood wall with exterior insulation vs. ICCF. "
In his rough comparison, Jberks found that a 10-ft. by 10-ft. wood-framed wall section consisting of 2×6 studs, mineral wool batts, 3/4-in. sheathing, a liquid-applied water resistive barrier, and 1-1/2 in. of exterior mineral wool board (total assembly R-28) would cost $754 (Canadian). A 9-1/2-in.-thick wood-framed wall assembly (R-34) would push the cost to $890 due to the higher cost of the studs.
For an 8-in.-thick ICCF R-24 wall, the cost would be $1,020, including steel rebar…
Weekly Newsletter
Get building science and energy efficiency advice, plus special offers, in your inbox.
This article is only available to GBA Prime Members
Sign up for a free trial and get instant access to this article as well as GBA's complete library of premium articles and construction details.
Start Free Trial
Already a member? Log in