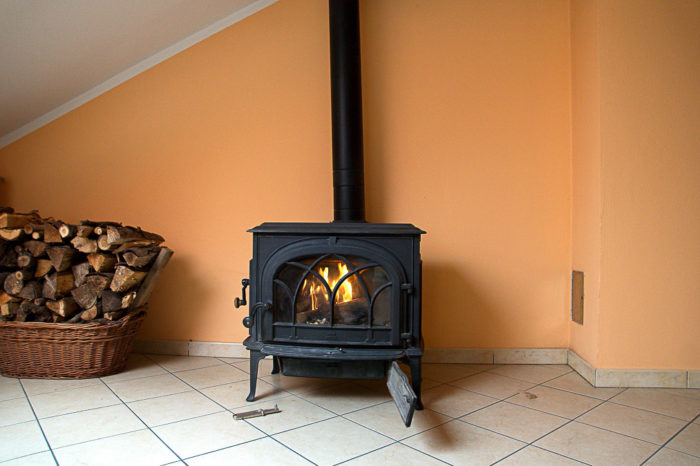 The U.S. Environmental Protection Agency is proposing that new emissions requirements for wood and pellet stoves approved three years ago be delayed to give manufacturers more time to comply.
The standards for new wood-burning appliances were updated in 2015 and scheduled to go fully into effect in 2020. The revisions were the first since 1988, and the EPA said at the time that the new rules would save at least $3.4 billion a year in health care costs while costing the industry $46 million a year to comply.
Now, a proposed delay is under review by the White House Office of Management and Budget, Greenwire has reported. The industry has argued for a three-year delay, but it wasn't clear exactly what the amended EPA rule says.
In an email requesting comment and a copy of the revised standard, an EPA spokeswoman said that the agency "does not comment on or provide rules that are currently undergoing interagency review." Greenwire said the revisions would allow manufacturers to sell older appliances for "a period of time."
The EPA decided to review the new standard after the industry complained that the process for determining compliance doesn't reflect how most people operate their stoves or the type of firewood they use. "As a result, the rule may not be achieving the environmental benefits it was supposed to provide," the agency said. "Many wood heater manufacturers are small businesses and may, as a consequence, find themselves particularly burdened by the 2015 rule."
The revised standard would affect a variety of newly manufactured biomass appliances, including wood stoves, pellet stoves, wood-fired boilers, and wood-fired furnaces. It would not cover masonry heaters, wood fireplaces, cook stoves, or coal stoves.
Compliance comes in two steps
As originally published in 2015, the revised standards (called New Source Performance Standards, or NSPS) were to go into effect in two steps. Specifics depended on the type of appliance. For wood stoves, for example, the first step lowered permissible levels of particulates to 4.5 grams per hour of operation. By May 2020,  all wood and pellet stoves would be allowed to emit no more than 2 or 2.5 grams per hour, depending on what type of fuel was being tested.
It is that "Step 2" of compliance that has manufacturers concerned.
If rules remain as they are, the Hearth, Patio & Barbecue Association (HPBA) says, "most forced air furnaces would no longer be available because it is not feasible for this product category to comply with NSPS technology requirements. Similarly, the market for hydronic heaters would shrink significantly as these products would no longer be affordable options."
The association says at its website that it continues to have "significant concerns" about the test method for measuring emissions as well as "other related issues." It backs a three-year extension for full compliance, until 2023.
Legislation that would delay the standards until then has passed the House of Representatives but has not cleared the Senate. The new standard is also the subject of a lawsuit, with a new filing deadline for briefs set for next month.
One concern among manufacturers is whether they would be allowed to sell older stoves after the effective date of the new emission standards. The pending legislation does not establish sell-through past the effective date, the association says, but "it would protect retailers from being faced with stranded product in stores, at great expense."
The HPBA doesn't favor repealing the emission standards altogether because the result would be "multiple standards and requirements across the country."
Weekly Newsletter
Get building science and energy efficiency advice, plus special offers, in your inbox.