How do you insulate an old building with exterior walls made of structural brick? The best approach, according to building science professor John Straube, is to install a continuous layer of exterior insulation. Straube told me, "It's a great solution for ugly buildings."
This approach was used a few years ago in a rehabilitation project in Brandon, Vermont, by a nonprofit developer of affordable housing, the Housing Trust of Rutland County. The developers converted a remarkably ugly three-story brick office building into attractive, energy-efficient apartments for low-income Vermonters. To insulate the walls, the project team decided to install 4 inches of polyisocyanurate on the exterior side of the existing brick walls. They also transformed the existing flat roof by installing new roof trusses with generous roof overhangs.
The building had been abandoned
The building acquired by the Housing Trust was the former administration building at the long-closed Brandon Training School, which operated for years as an institution for developmentally disabled Vermonters. When the rehab project began, the administration building had been empty and unused for over ten years.
Using a variety of funding sources — including funds from the federal low-income housing tax credit program, the Vermont Housing and Conservation Board, Vermont Housing Finance Agency, Department of Housing and Urban Development, and USDA Rural Development — the Housing Trust converted the building in 2013 to 18 apartments.
The project architect, Laz Scangas of Arnold and Scangas Architects in St. Albans, Vermont, shared details of the rehab project at a presentation he gave at the Better Buildings By Design conference in Burlington, Vermont, on February 8, 2018.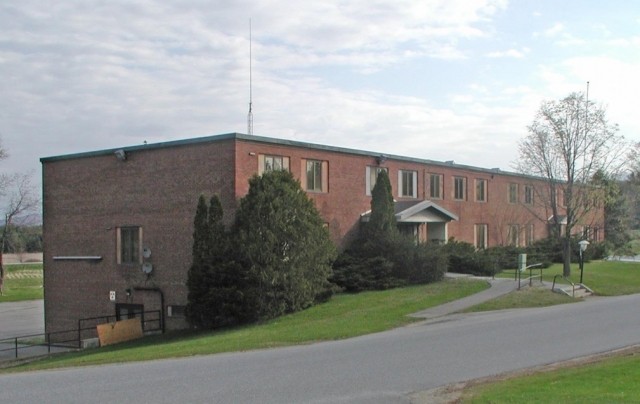 The existing building was nothing special
The existing 24,393-square-foot brick building was built in 1956. "It was a a basic box with a flat membrane roof," Scangas told attendees at the Burlington conference. "It was used for offices. There was…
Weekly Newsletter
Get building science and energy efficiency advice, plus special offers, in your inbox.
This article is only available to GBA Prime Members
Sign up for a free trial and get instant access to this article as well as GBA's complete library of premium articles and construction details.
Start Free Trial
Already a member? Log in