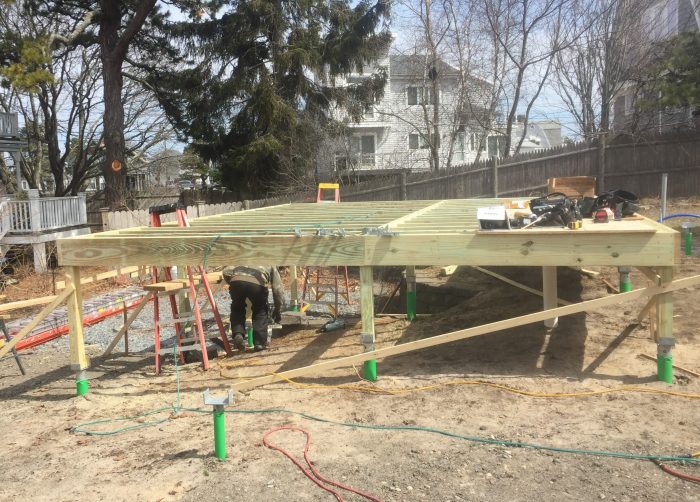 By now, most builders know that in all but the warmest climates, foundations need to be insulated. Whether your house has a basement foundation, a crawlspace foundation, or a slab on grade, foundation insulation is usually a good idea (and is often code-required). Insulating a basement, crawlspace, or slab-on-grade foundation usually requires either rigid foam insulation or spray foam insulation.
But some green builders want to build a foam-free house. (For more on this topic, see "Building a Foam-Free House.") The cited reasons for avoiding foam insulation vary. Some green builders worry that some foams may be toxic; others don't like to use any materials derived from fossil fuels.
In this article, I'm not going to debate the merits of these concerns; rather, I'm going to focus on all of the different ways to build a house with a foam-free foundation.
Can your foundation be uninsulated?
In most U.S. climates, building codes require foundations to be insulated. In the 2018 IRC, foundation insulation requirements can be found in Section N1102.1.2 (R402.1.2).
If you are building a house in Florida, or a state with a similar climate, you may be able to build your house on an uninsulated slab. That said, in most climates, slab-on-grade foundations need, at a minimum, some vertical insulation at the slab perimeter.
For more information on ways to insulate a slab-on-grade foundation, see "Determining Sub-Slab Rigid Foam Thickness."
If your house has a basement foundation or a crawlspace foundation, insulation is usually installed on the basement walls or crawlspace walls.
Is it possible to substitute semi-rigid mineral wool for rigid foam?
Green builders who want to avoid the use of rigid foam or spray foam insulation may be able to substitute semi-rigid mineral wool for rigid foam. This approach works in the following…
Weekly Newsletter
Get building science and energy efficiency advice, plus special offers, in your inbox.
This article is only available to GBA Prime Members
Sign up for a free trial and get instant access to this article as well as GBA's complete library of premium articles and construction details.
Start Free Trial
Already a member? Log in