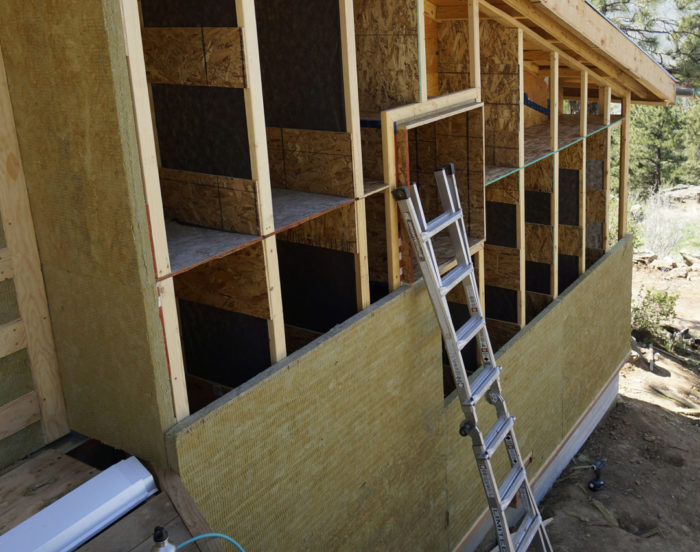 UPDATED on May 22, 2015
Many green builders want to build a foam-free house — that is, a house without any rigid foam insulation or spray foam insulation. The reasons behind this desire vary: some builders dislike foam because it is manufactured from petroleum; some because of off-gassing worries; some because of foam's relatively high embodied energy; some because of the negative environmental effects of the blowing agents used to make foam; and some because they prefer to use natural building materials like straw bales.
I believe that the use of some types of foam insulation is often defensible, and that there are valid counterarguments to many anti-foam positions. However, I'm not going to debate these issues in this article. Instead, I'm going to provide recommendations for those who want to build a foam-free house.
Avoiding foam is usually easy
To build a foam-free house, designers and builders can choose from a variety of foam-free approaches to accomplish the following tasks:
To insulate a vented cathedral ceiling;
To insulate an unvented cathedral ceiling;
To insulate an attic floor;
To insulate above-grade walls;
To insulate a floor above a ventilated crawlspace;
To insulate the walls of a crawl space or basement;
To insulate a slab on grade or a basement slab; and
To seal air leaks.
Some of these tasks — for example, insulating an attic floor — are easy. Others — for example, insulating a slab on grade — are more challenging.
Vented cathedral ceilings
As long as the rafters are deep enough, vented cathedral ceilings can be insulated with a wide variety of fluffy insulation materials, including cellulose, denim batts, mineral wool, or fiberglass.
For more information on ways to detail vented cathedral ceilings, see How to Build an Insulated Cathedral Ceiling.
Unvented cathedral ceilings
Creating a foam-free unvented cathedral ceiling is challenging.…
Weekly Newsletter
Get building science and energy efficiency advice, plus special offers, in your inbox.
This article is only available to GBA Prime Members
Sign up for a free trial and get instant access to this article as well as GBA's complete library of premium articles and construction details.
Start Free Trial
Already a member? Log in