I did a deep-energy retrofit on my barn 16 years ago. Building Science Corp. was young and growing, and we needed a bigger office. The barn would be that office for the next 10 years. In fact, Betsy Pettit wrote about it in "Remodeling for Energy Efficiency" (FHB #194).
The first thing we did was to cut all the overhangs off the barn roof and wrap the outside of the building with plastic. Next, we applied 8-in.-thick expanded polystyrene (EPS) foam on the walls and 10 in. of EPS on the roof. On top of the roof, we installed a layer of plywood as a nailing base for the shingles. The plywood cantilevered past the edge of the barn's roof to form the new overhang.
Our first lesson came about four months after the retrofit was complete: When the first frost hit the roof, I discovered an obvious melting pattern. At the seams between the foam panels, warm air was escaping and melting the frost. Rather than installing one thick layer of foam, I should have installed multiple layers, offsetting the joints and staggering the seams. I decided to fix that when I replaced the shingles.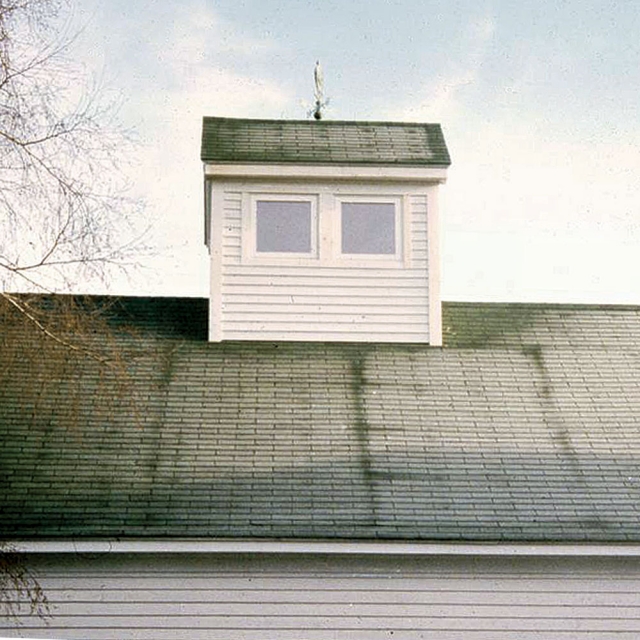 The first sign of trouble. Melted frost on the new roof pointed to a problem during the first winter: Heat was escaping between the seams of the foam sheets. The author had used mastic and mesh tape to seal the seams, but that wasn't enough to keep in the heat. Turns out that the actual problem was a little more interesting. See below for the solution.
I was curious about a few other things:
Weekly Newsletter
Get building science and energy efficiency advice, plus special offers, in your inbox.
This article is only available to GBA Prime Members
Sign up for a free trial and get instant access to this article as well as GBA's complete library of premium articles and construction details.
Start Free Trial
Already a member? Log in