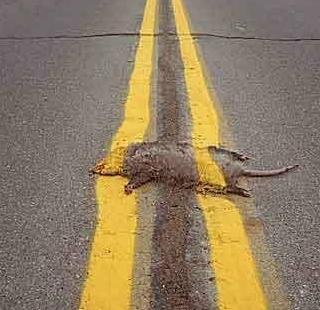 First, a little history
The competition is heating up in the world of green-building certification. Things moved slowly and steadily, starting way back when Austin, Texas put together its local program. With a limited amount of green-home certification available in the late 1990s, the NAHB Research Center set up a project to assist local home builders' associations in creating their own green building programs. EarthCraft House, based in Atlanta, was one of the first programs developed with the Research Center, and now it has a presence in six Southern states. Since that time, somewhere around 100 local and regional green building programs have come into being.
At the same time, the Energy Star program began making strong inroads in some states of the country, particularly in Texas and Colorado. Other national programs, such as the American Lung Association's Health House and Masco's Environments for Living, also appeared, carving out their own shares of the market.
USGBC stakes out its territory
The real fight broke out with the release of LEED for Homes. Backed by the marketing juggernaut of the U.S. Green Building Council (USGBC), LEED for Homes, after a slow start, rolled out as a pilot program in 2005. It was developed with the assistance of several local programs with the promise that LEED would not compete in their local markets. Well, things did not quite turn out that way. LEED is available everywhere and is in fact competing with almost all local programs with varying success.
As LEED began to command a strong public presence, the NAHB, an enormous power in the residential construction industry, developed its own green-building guidelines to provide a framework for local builders' associations' green programs.
NAHB enters the ring
NAHB's stated policy was to support voluntary programs and, specifically, not create its own national program. Then suddenly NAHB looked in the rearview mirror and saw LEED coming up strong behind it, flashing its brights and trying to pass. NAHB, in an abrupt turnaround, created a national program through the Research Center based on its guidelines and began the process of creating the new National Green Building Standard, approved by ANSI this year. NAHB's national program now has options for builders to certify projects under the new standard as well as the older guidelines, although the latter will ultimately be phased out.
Who will end up as roadkill?
To date there have been approximately 1,400 homes certified under the LEED program and about 150 under NAHB, and both programs are growing steadily. Although these numbers are dwarfed by the tens of thousands that have been certified under local programs and the almost 1 million Energy Star homes, the real fight to watch is between LEED and NAHB, and the effects that they'll have on all those local programs that literally created the industry while the big guys sat on the sidelines waiting to swoop in and take over.
I will not comment on the relative merits of any one program over another—that is for another post or two, but it will be interesting to watch and also to see which programs are left as roadkill in the process.
Weekly Newsletter
Get building science and energy efficiency advice, plus special offers, in your inbox.