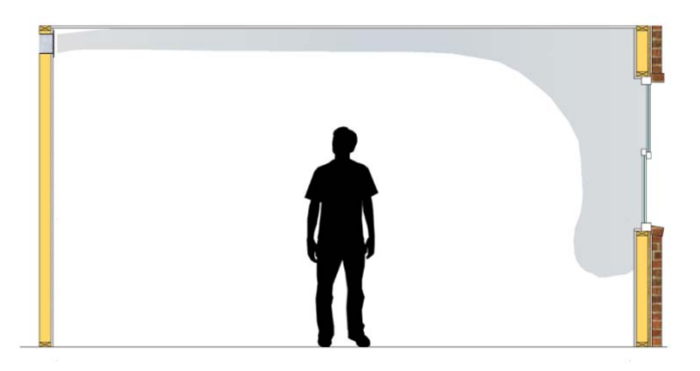 Grilles, registers, and diffusers (GRD) are key components of forced-air systems, impacting comfort, efficiency, and noise levels. In part one of this series, I explained the differences between grilles, registers, and diffusers. I also discussed the placement, selection, and sizing of return grilles. In part two, I talked about return-air pathways, which allow air supplied to bedrooms to flow unimpeded to return grilles in the main body of the house. In the final article in this series, I discuss registers and diffusers. These fittings serve as outlets for the ducts supplying heated and cooled air to the living space.
As construction practices have evolved, so has thinking about where these supply outlets should be placed. Modern buildings have lower air leakage rates, higher insulation levels, and better glazing than those built a few decades ago. These envelope improvements reduce the total amount of heating and cooling needed. They also allow more flexibility in placing registers and diffusers; we no longer need to rely on supply air to correct comfort problems created by hot, poorly insulated ceilings or cold, single-pane windows.
Less total airflow and more location options allow for compact duct designs. Shorter, smaller duct runs mean lower costs, fewer space requirements, and less heat loss or gain through the ductwork. In this article, I'll outline key considerations for register and diffuser placement and selection, then look at how high-performance building envelopes can affect these design choices.
Registers and diffusers
Registers are square or rectangular fittings with movable dampers to adjust airflow volume. Lightweight stamped-steel registers are used for wall and ceiling applications; heavier-duty cast or welded registers are used in floors. Diffusers cover supply openings in ceilings. They have angled vanes that discharge air in a spreading pattern. Round and four-way diffusers blow air in all directions, while…
Weekly Newsletter
Get building science and energy efficiency advice, plus special offers, in your inbox.
This article is only available to GBA Prime Members
Sign up for a free trial and get instant access to this article as well as GBA's complete library of premium articles and construction details.
Start Free Trial
Already a member? Log in