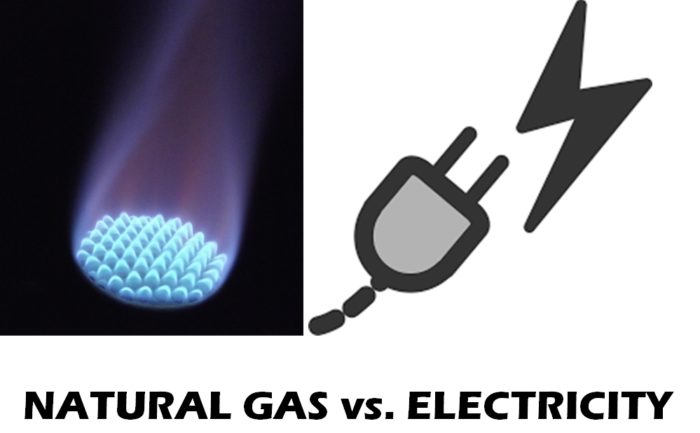 Most green builders want to choose an environmentally responsible heating fuel, which is why an increasing number of green homes are all-electric. To prevent catastrophic climate change, we need to make a rapid transition away from the burning of fossil fuels (including natural gas, propane, and oil) toward the use of renewable energy (for example, electricity generated by photovoltaic arrays or wind turbines).
That said, many builders and homeowners have been using natural gas for heating for many years. Before they make the switch to electricity, they often ask an important question: Which heating fuel is cheaper, natural gas or electricity?
In most U.S. states, the answer is natural gas — but there are exceptions. As with most energy-related questions, the accurate answer is, "It depends."
Fuel prices vary
Natural gas is cheap in Alaska, where residential customers pay only $4.68 per 1,000 cubic feet. On the other hand, natural gas is expensive in Florida, where residential customers pay $16.77 per 1,000 cubic feet.
Electricity is cheap in Louisiana and Washington, where residential customers pay only 9.7 cents per kWh. On the other hand, electricity is expensive in Connecticut, where residential customers pay 20.3 cents per kWh — more than twice as much as homeowners in Louisiana.
When it comes to energy costs, Hawaii is an outlier. All forms of energy are expensive in Hawaii:  natural gas costs residential customers $25.83 per 1,000 cubic feet, while residential electricity costs 29.5 cents per kWh. Fortunately, most Hawaiian residents don't have to worry about heating fuel costs.
You have to do the math
If you want to know which heating fuel is cheaper in your area, you have to do the math.
Step one: Determine your local fuel prices. You can either look up these prices on your utility bills, call up your local utility, or use the statewide averages shown…
Weekly Newsletter
Get building science and energy efficiency advice, plus special offers, in your inbox.
This article is only available to GBA Prime Members
Sign up for a free trial and get instant access to this article as well as GBA's complete library of premium articles and construction details.
Start Free Trial
Already a member? Log in