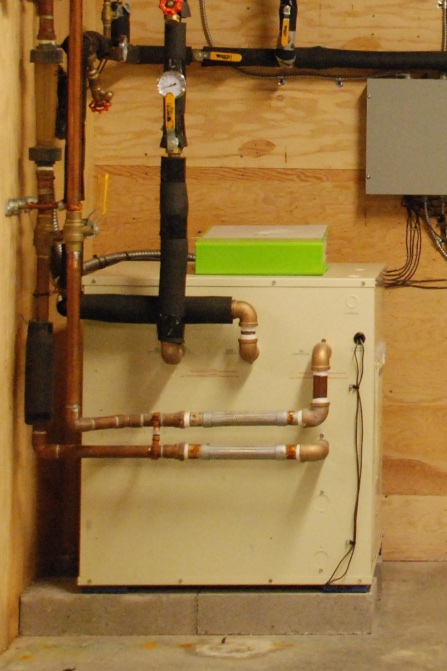 Nik Fiorito is grappling with the same issues every owner/builder eventually confronts: What's the best way of insulating a new house? Only in Fiorito's case, it gets a little more complicated.
First, he's building in Climate Zone 7, forty minutes north of the U.S.-Canadian border, on a hilltop where the temperature averaged 3 below zero F (-19.6 degrees C.) this past February. He's also considering a fully off-grid photovoltaic (PV) system plus a ground-source heat pump for both heat and domestic hot water.
Throw those variables in the mix and Fiorito's situation is a little more complicated than building, say, a nice little ranch in suburban Cleveland.
"The home has large, south-facing windows with a walkout basement and as Thunder Bay is quite sunny (no city east of us in Canada gets more sunshine), I think we'll have a nice solar gain into the home during the winter," he writes in a Q&A post at Green Building Advisor.
What, he asks, should the wall assemblies look like? He's leaning toward using Roxul mineral wool insulation in the 2×6 stud cavities, with Roxul Comfortboard mineral wool panels on the outside to lessen thermal bridging and a polyethylene vapor barrier to keep water vapor out of the walls.
A second option would include the use of 1 1/2-inch tongue-and-groove rigid foam on the interior over mineral wool batts. "This would allow me to avoid a poly vapor barrier and flash the windows against the exterior sheathing (OSB, most likely)," he writes. "I know this method (interior rigid foam) is less favored here, but I'm thinking it might work."
Insulating his planned wood foundation is an entirely different issue.
Those are the topics for this Q&A Spotlight.
First, the question of the…
Weekly Newsletter
Get building science and energy efficiency advice, plus special offers, in your inbox.
This article is only available to GBA Prime Members
Sign up for a free trial and get instant access to this article as well as GBA's complete library of premium articles and construction details.
Start Free Trial
Already a member? Log in