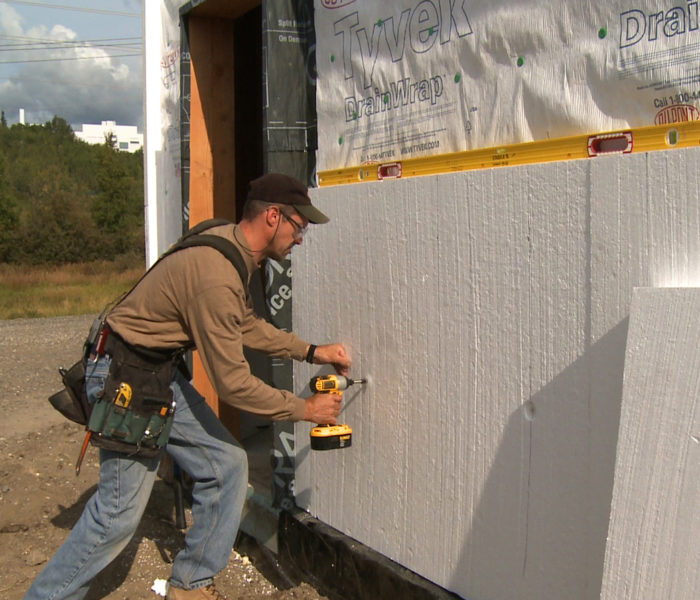 UPDATED on February 26, 2016 with a new table (Image #3)
If you plan to install exterior rigid foam on the walls of your house, how thick should the foam be? Although GBA site has addressed this question several times in our Q&A forum and various posts, the question continues to perplex readers. New questions along these lines come our way regularly.
The last time I answered the question was at the end of a long, very technical blog. In this blog, I'll cut to the chase.
Keeping walls dry
When it comes to rigid foam sheathing, thick foam is better than thin foam. Thin foam is dangerous, because it reduces the ability of the wall to dry to the exterior without warming the sheathing enough to prevent moisture accumulation (a phenomenon that is usually but incorrectly called "condensation").
Fortunately, building scientists have calculated the minimum foam thickness required for different wall thicknesses and different climates. By following their recommendations, your wall sheathing (or the interior face of the rigid foam) will stay warm enough to prevent moisture accumulation during the winter.
Because foam sheathing reduces the ability of a wall to dry to the exterior, all foam-sheathed walls must be able to dry to the interior. That means you don't want any materials with a very low permeance on the interior of a foam-sheathed wall or between the studs. If you are building this type of wall, you should not include interior polyethylene or vinyl wallpaper, nor should you install any closed-cell spray foam between the studs. It's perfectly acceptable to fill the stud bays with open-cell spray foam, however, since open-cell foam is vapor-permeable.
Install thick foam and no interior poly
To sum up, there are two important points to remember about foam-sheathed walls:
Weekly Newsletter
Get building science and energy efficiency advice, plus special offers, in your inbox.
This article is only available to GBA Prime Members
Sign up for a free trial and get instant access to this article as well as GBA's complete library of premium articles and construction details.
Start Free Trial
Already a member? Log in